Canine circovirus found in two Michigan dogs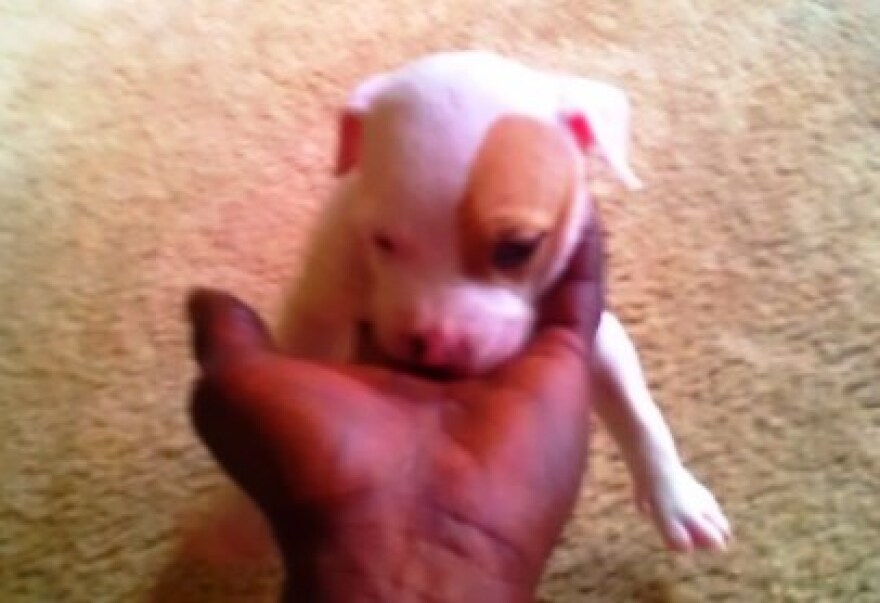 Researchers at Michigan State University have confirmed two cases of a canine circovirus in Michigan. The virus is a sickness found in dogs, but there is no scientific evidence that it can be transmitted to humans or cause illness in humans.
MSU researchers said on Thursday that the circovirus was not necessarily linked to the cause of any disease, because the two dogs also had simultaneous infections with other organisms.
But Ann Arbor-based veterinarian Lindsey Ruland is more alarmed about the circovirus after she noticed the owners of her patients getting sick when they brought in their dogs with circovirus symptoms.
"The big concern here is if it's potentially transmitting from humans to these animals and then back to humans," she said.
Ruland says she also noticed members of her staff getting sick after contact with dogs that showed symptoms of the circovirus. She says she saw the virus last year, but it has been more severe in recent weeks.
"This year... the disease process is more aggressive in our patients and in the human owners. We're also finding that my staff members are getting sicker than they were last year after encountering these patients," she said. "There's definitely some kind of correlation from a community health stand point."
There have been cases of the circovirus reported in California and Ohio, but Thomas Mullaney with the Diagnostic Center for Population and Animal Health at Michigan State says there is no need to panic.
"I honestly do not believe that it's causing serious disease or certainly not an epidemic disease in Michigan, in Ohio or in California at this time," he said.
Mullaney says the circovirus can also be present in healthy dogs with no symptoms. He stresses in the two cases where circovirus was found, the dogs also had other diseases.
"We know that it can be identified in healthy animals," he said. "The challenge is if you identify it in a sick animal, did it really play a role in that disease process, or is it just there?"
Symptoms of the circovirus in dogs include vomitting and diarrhea. Pet owners are encouraged to contact their vet with concerns about the virus.
- Sarah Kerson, Michigan Radio Newsroom
CORRECTION: An earlier version of this story indicated that MSU officials had identified the circovirus in two dogs that had died. They did not say, however, that the cases they found were in deceased animals. The story has also been updated to indicate more strongly the opinion of MSU researchers that there is no scientific evidence of circovirus being transmitted to humans from dogs, or birds and pigs (which can also have the virus).