Stateside to hold live show in Flint on Saturday, April 22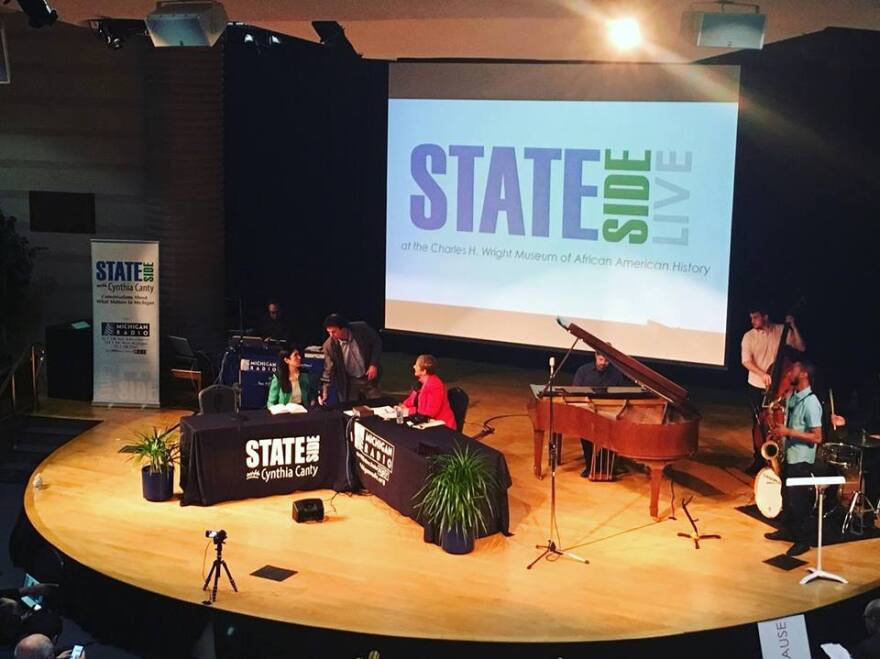 Michigan Radio's daily talk show, Stateside, hosted by Cynthia Canty, will travel to Flint on Saturday, April 22, 2017, for a special live show. The Flint show will be taped live at the Flint Institute of Arts, 1120 East Kearsley Street, on Saturday, April 22 from 7:00 -8:30 PM.
This show will be recorded in front of a live audience with segments from the show broadcast in the weeks following the event. Admission to the show is free but space is limited so advance registration is required to attend. People interested in attending the show can register to attend the broadcast here.
Among the planned guests and topics to be discussed on the show will be an interview with Bilal Tawwab, superintendent of Flint Schools; a conversation about the health of the Flint River; a look at how local businesses are faring in the wake of the city's water crisis; a discussion with several Flint residents about their perspective on where things are today in the city; and a look at new developments at the Flint Institute of Arts. The show will also feature live musical entertainment.
Stateside has previously done live shows from Grand Rapids, Detroit and Traverse City.