Detroit Symphony Orchestra director will step down, sort of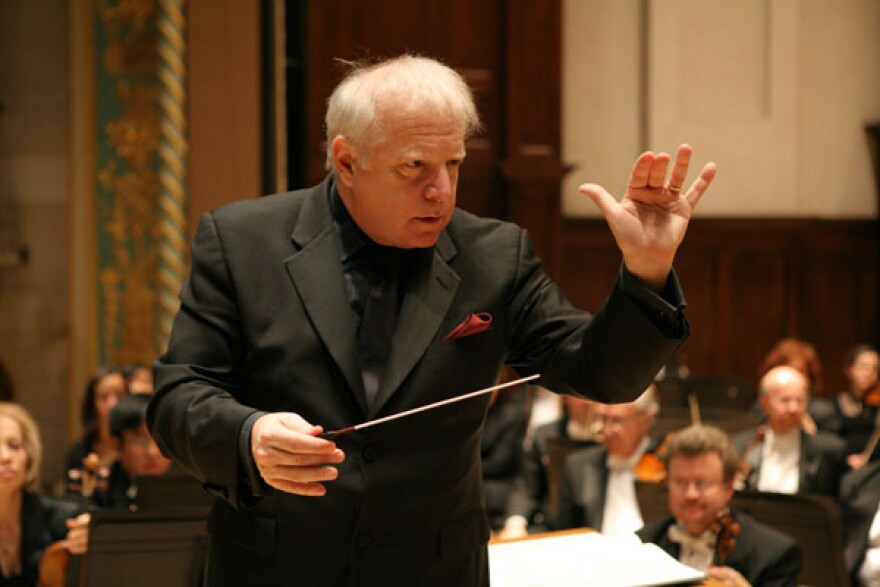 Leonard Slatkin will step down as Detroit Symphony Orchestra music director at the end of the 2017-2018 season.
That doesn't mean he'll be putting down his baton for good.
Slatkin will stay on through the 2019-2020 season as the DSO's first music director laureate.
He'll continue to provide artistic input and will conduct the orchestra for several weeks during the classical season.
Slatkin said he won't be involved the search for his successor, but he's certain that a knack for community engagement will be a priority.
"This job is not just about what happens at Orchestra Hall. It's a job about understanding the regeneration, the re-growth, the revitalization [of Detroit] and seeing how the orchestra can be part of that fabric," Slatkin said.
Slatkin has seen the orchestra through some troubled times, including a six-month musicians strike during the 2010-2011 season.
Under his leadership, the orchestra gained 30 musicians, collaborated with Kid Rock and Steven Spielberg, and performed at Carnegie Hall after a 17-year absence.
"When people look back at Detroit, and they ask what were the things that really caused it to bounce back, I can easily say that the orchestra was one of them," Slatkin said.
Slatkin has served as DSO music director since 2008.