Cheers! A fall drink using Ann Arbor made whiskey
Ann Arbor Distilling is releasing its second round of whiskeys, a bourbon and a rye under a new brand, Fox River. The small batches (700 bottles of rye, 1200 bottles of bourbon) are both high proof whiskeys. The rye is 105 proof. The bourbon comes in at 102.5 proof.
"We found that a little bit higher than that was too hot and a little bit lower was sort of flabby and the flavors didn't come through quite as well," explained Product Developer and Brand Ambassador Phil Attee.
Tammy Coxen of Tammy's Tastings said she didn't know the proof before she had a taste and was surprised it was that high. "It drinks really smooth for a bourbon of that proof."
Coxen decided to use the Fox River bourbon in a favorite fall cocktail called the Atumnal. It uses apple cider which is available at any number of Michigan orchards.
The recipe is very flexible. "It's very much a recipe that you can adapt to your own tastes," Coxen said. (Listen to the audio above for some recommended ingredients.)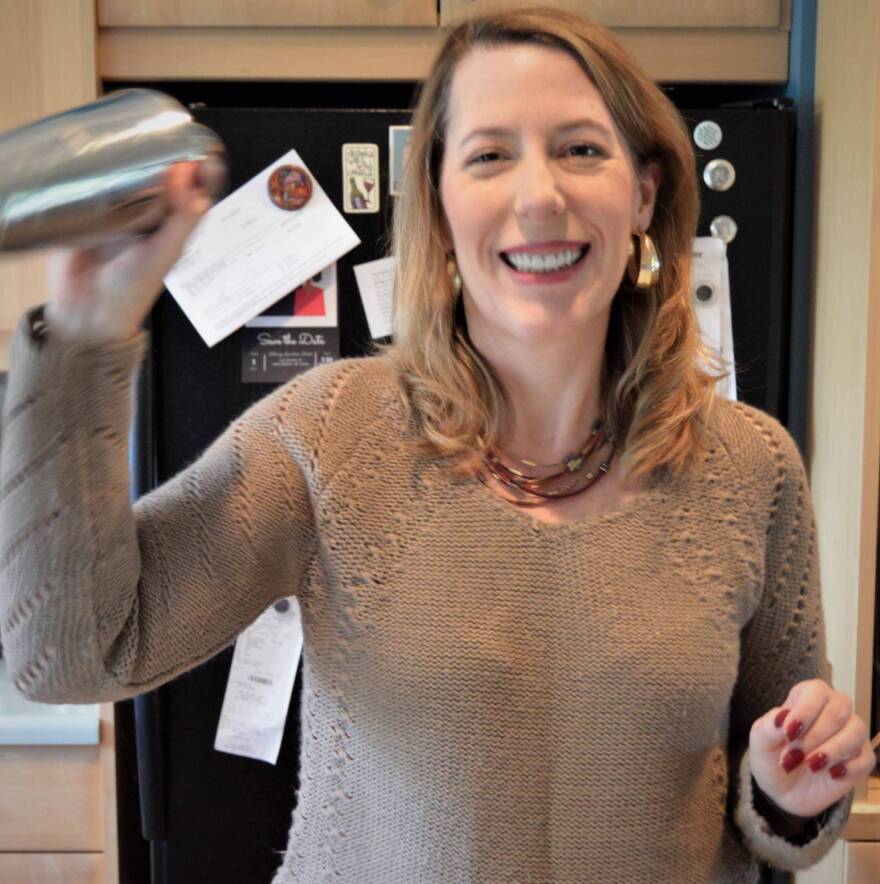 This drink is garnished with a flamed orange peel. Flaming orange oils caramelizes the oils. It's a nice show in a dimly lit bar, but you have to know how to do it. We've included a video (below the recipe) which should help.
Autumnal
1 1/2 oz bourbon
1/2 oz Benedictine
1/2 oz lemon juice
2 oz apple cider
2-3 dashes Blackstrap bitters (or substitute Angostura)
Garnish: flamed orange peel
Combine all ingredients in shaker with ice. Shake, strain into
cocktail glass. Garnish.
https://www.youtube.com/watch?v=PZuhSnkx5xs