Cheers! Groundhog Day drink repeats itself
Groundhog Day can go one of two ways. If that rodent sees his/her shadow, we're in for six more weeks of winter. If not, spring will arrive early. We've got recipes using nearly the same ingredients to be prepared either way.
"So depending on what happened with that darned groundhog, then we'll know whether we need to drink another hot toddy to keep us warm for six more weeks of winter or whether we can start looking ahead to summer," quipped Tammy Coxen of Tammy's Tastings.
As Tammy explained in a previous Cheers! segment, a hot toddy is a very flexible drink. Usually it's whiskey, sugar or honey, lemon juice, and hot water or tea. But this hot toddy, the Saw His Shadow, hot toddy is very different.
"Rather than using a traditional aged spirit like a whiskey, here I'm using gin. And it turns out that gin pairs really well with cinnamon," Coxen said.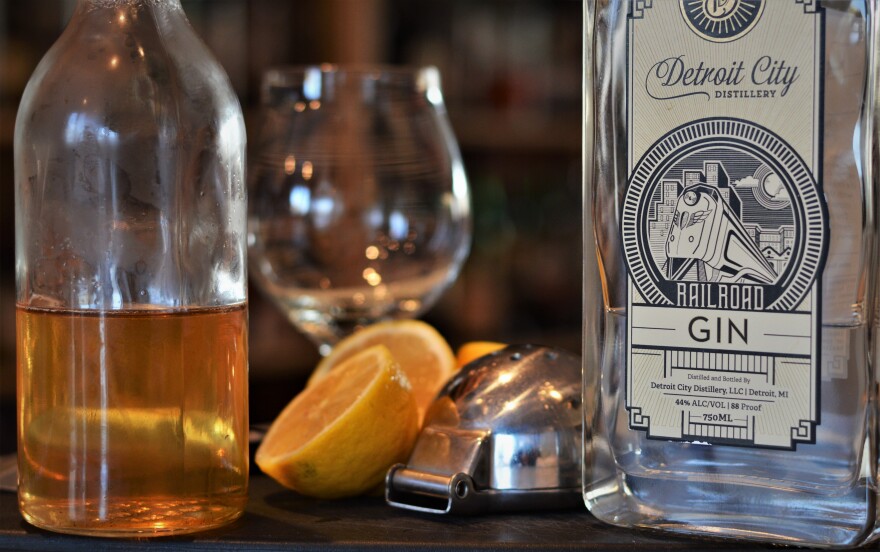 She combined Detroit City Distillery Railroad Gin, cinnamon infused simple syrup, lemon juice, in a heat proof mug. Added hot water and added a dash of Angostura bitters. (See recipe below.)
The second drink, Go Groundhog, Go!, is a chilled cocktail. The proportions are all the same, but one ingredient is different. And, the preparation is different. The ingredients, minus hot water, are shaken with ice then topped with club soda.
You'll notice the hot toddy calls for more water while the chilled cocktail calls for a little less club soda. That's because there's a bit of dilution from the ice.
Coxen notes the drinks taste different. The flavors in the hot toddy really come out because of the heat. "Whenever you cool something down, you don't taste those flavors as intensely," Coxen said.
The same cocktail made two ways might remind you of the popular Bill Murray movie, Groundhog Day, where the same day repeats itself. This is the 25th anniversary of Groundhog Day and it's being re-released in theaters.
Saw His Shadow
2 oz gin (we used Detroit City Distillery's Railroad Gin)
1 oz cinnamon syrup (recipe below)
1/2 oz lemon juice
1 dash Angostura bitters
3 oz hot water
Combine in heatproof mug.
Cinnamon infused simple syrup: 1 part sugar, 1 part water, cinnamon sticks; heat until sugar is completely dissolved; let cool and sit for a few hours to get the most out of the cinnamon sticks.
Go Groundhog Go!
2 oz gin
1 oz cinnamon syrup
1/2 oz lemon
1 dash Angostura bitters
2 oz club soda
Combine all except club soda in shaker with ice. Shake well, strain
into ice filled rocks glass. Top with club soda.