The plot of "Sharknado" is a little implausible, but the popularity of "nado" is a fact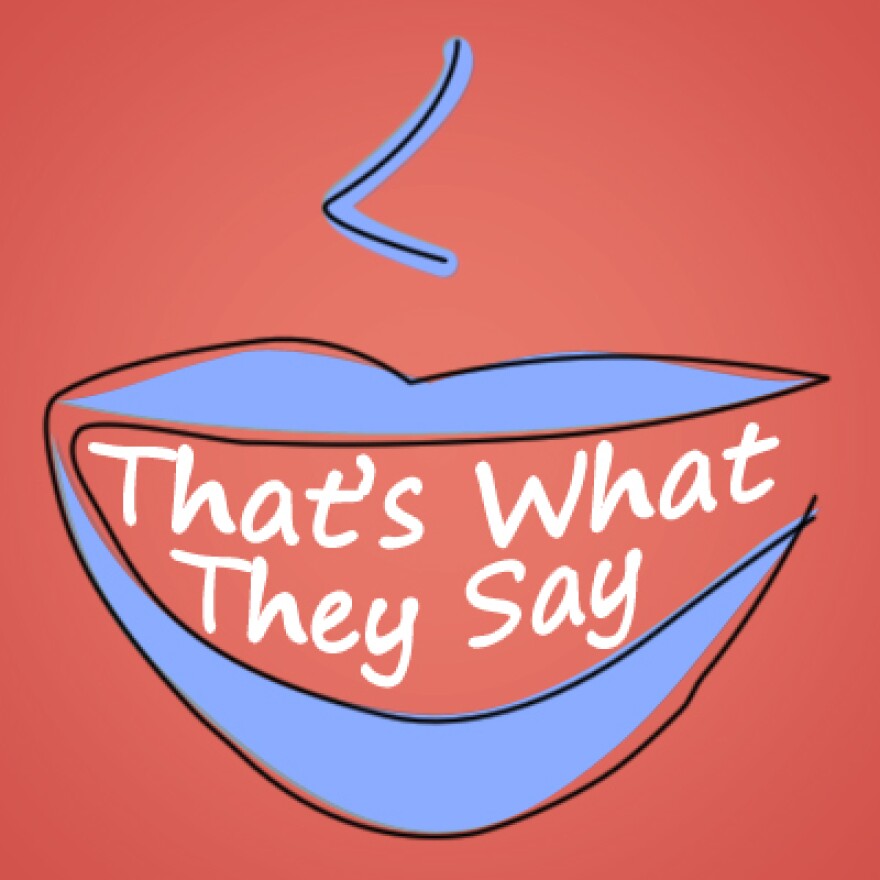 The words and phrases that pop culture inserts into our everyday language never cease to amaze us here at That's What They Say.
A listener recently wrote to use about one in particular. Laurel wanted to know what we think about "nado" as in the movie "Sharknado."
If you haven't had the good fortune of watching any of the six "Sharknado" movies, all you need to know is that in the first movie, a freak cyclone in the Pacific Ocean causes waterspouts that scoop up sharks and wreak havoc on Los Angeles. A man named Fin (yes, really) sets out to rescue his estranged wife April and encounters all manner of shark-related obstacles.
From there, the series gets a little-far fetched.
The first "Sharknado" movie got some buzz when it came out in 2013. In fact, the American Dialect Society took notice, and voted "sharknado" 2013's most unnecessary word of the year.
In an article for Vice, journalist Mark Peters wrote, "It's really a shame that [sharknado] did not get nominated for most productive." Peters had been searching for other "nado" creations and found things like "boatnado," "poodlenado," "beardnado," and "sushinado."
From a linguistics perspective, we wanted to know, exactly what is "nado"? People talk about blends when they write about "nado," but they will sometimes talk about it as a suffix.
"I'm a little uncomfortable calling [nado] a suffix. I would call it a combining form," says English professor Anne Curzan. A combining form is when we've taken a word – it could be a blend – and we've analyzed it into different parts. We then clip off a part and attach it to other things.
One of the most common examples is "holic." The word "alcoholic" comes from "alcohol" plus "ic." However, we reinterpreted it, chopped off the "holic" part, and then started attaching it to other things. That's where words like "shopaholic" and "workaholic" came from.
There's some chance that "nado" is also a combining form, since it got clipped off from "tornado" and is now being attached to other things like this baconado Bloody Mary.
What's your favorite "nado"?