Amtrak gets green light for higher train speeds in Michigan and Indiana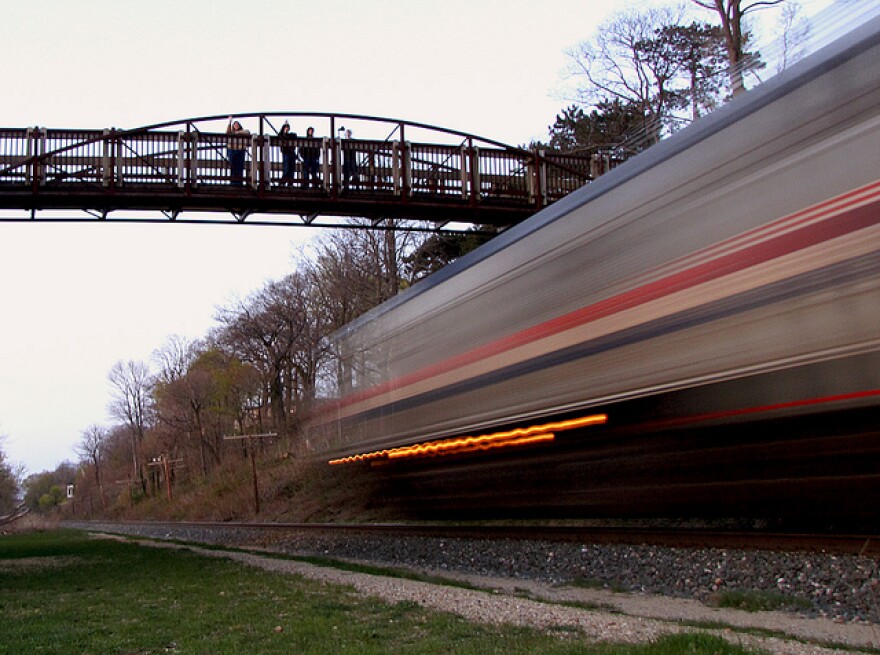 Maximum train speeds on Amtrak's Wolverine and Blue Water lines can increase to 110 m.p.h. on an 80 mile stretch of track between Kalamazoo and Porter, Indiana.
Amtrak and MDOT officials say the higher speed is the fastest allowed outside the Northeast Corridor.
Amtrak's Acela Express train, which travels between Boston and Washington D.C., can reach speeds up to 150 m.p.h.
Approval was given after successful testing of a "positive train control safety system" installed on the tracks.
From an Amtrak and MDOT press release:
"This is the first expansion of regional high speed rail outside the Amtrak-owned Northeast Corridor," said President and CEO Joseph Boardman. "With our partners in Michigan, we will extend this 110 mph service from Kalamazoo to the state's central and eastern regions in the coming years."
The Michigan Department of Transportation is buying around 135 miles of track between Dearborn and Kalamazoo from Norfolk Southern Railway. Once the the details are worked out on that purchase, Amtrak plans to increase speeds on this stretch of track as well.
Once all the improvements are made on Michigan's rail lines, perhaps Amtrak can start whittling away at their dismal on-time performance rates.