As lawmakers struggle to find tax credit solution, automakers expand outside of Michigan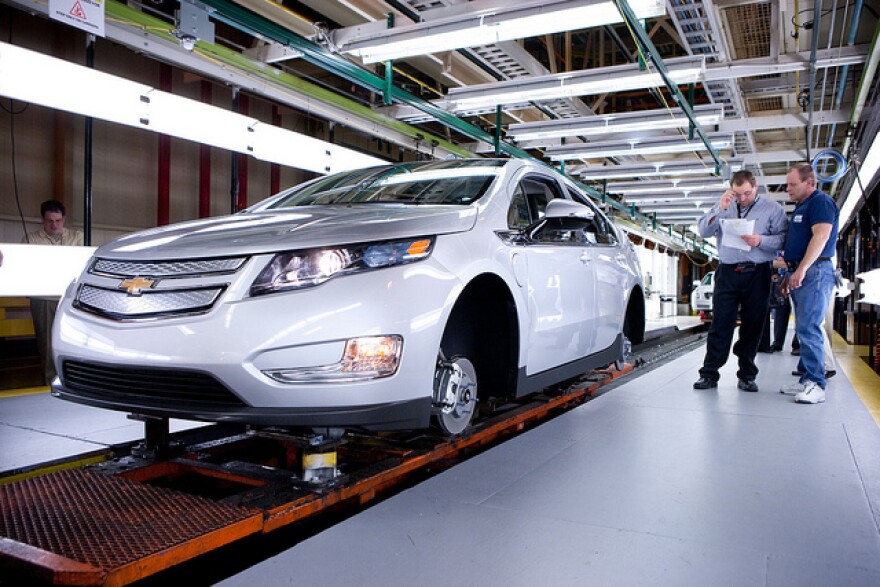 Lawmakers are still discussing how to manage the $9.4 billion in tax credits Michigan owes automakers.
The incentives started under Gov. John Engler and were mainly used during Gov. Jennifer Granholm's era. Their purpose was to keep automakers in Detroit, and Detroit News business columnist Daniel Howes says this plan was largely successful.
"The problem is the bills are becoming due and you've got folks in the Legislature who are arguing about what they're going to do about it," Howes says.
There's no way around paying them, and Howes says, "The debate now is what do they do going forward and what does that do to Michigan's competitiveness."
Some have argued that in order to stay competitive, Michigan should abolish the personal income tax, but Howes doesn't see this as a solution. He says when you look at the states that don't have the tax, most still don't have a single automotive plant or operation of any kind.
Automakers have been silent on the issue. Instead, their actions have shown their views. According to Howes GM, Ford, and Toyota have all announced expansions in Mexico in the past few months.
"I think we have to decide here how we want to position the state and how competitive we really want to be," Howes says.