Less than a month to go before the contracts between UAW and Detroit Three expire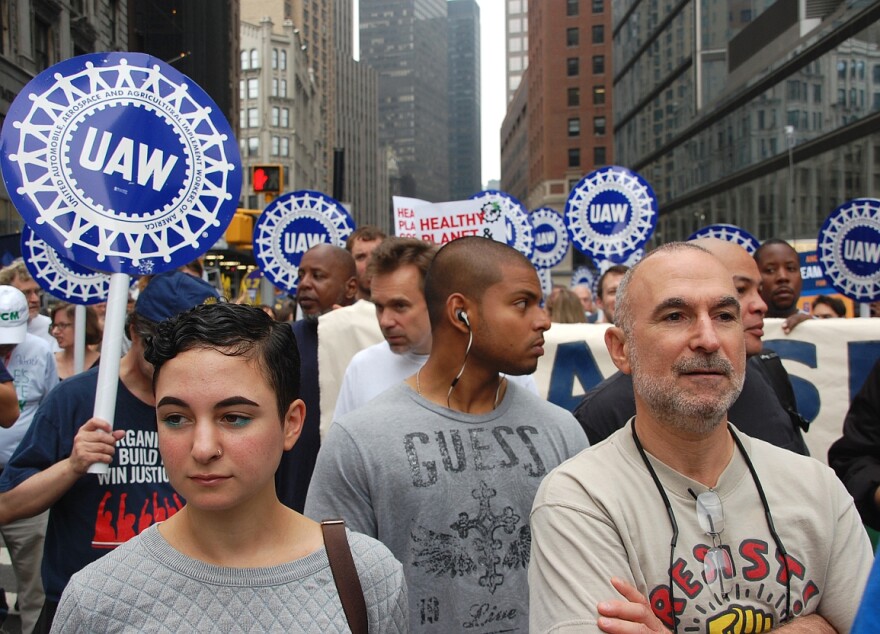 The current negotiations over the contracts are continuing pretty much out of the spotlight. There's a delicate balance that both sides are trying to pull off.
Detroit News business columnist Daniel Howes shared the "wants" and "needs" of both sides in these contract talks with us.
He penned a column today in the News about the talks.
First, the automakers "wants," according to Howes:
"They want to keep their costs down, and remain competitive with the foreign competitors operating in the United States," Howes says. "And they're going to be dragging their feet a little bit on base wage increases, and sweetening to health care, because health care is consuming, yet again, a big chunk of cash for them and they want to get their arms around it."
And the "wants" for the UAW, according to Howes:
"Start with base wage increases, I think, for both the so-called legacy workers and also for the second-tier workers who started getting hired after the 2007 agreement … More for the second-tier, I think, they want to get a little bigger chunk for them and maybe a little less for the legacy guys, but I don't think you get this deal ratified without base wage increases," he says.
Howes also says the UAW also wants to address where plants are moving and where products are made in these deals.
He says these talks are "very delicate" in nature for new UAW president, Dennis Williams.
"They're on the other side of what has been a real roaring back of Detroit financially, and from a product perspective," says Howes. "And I think the union is in a difficult position for a few reasons. One is, yes, there's no question these companies have made a lot of money. How can they can extract and reach a deal that enables these companies to continue to make money, but also rewards the workers in a way that makes sense?"
Howes says it's unusual for the talks to be so "under the radar" this close to the end of negotiating time. Usually stories leak out about the talks. He says the fact that there's been so little attention on the talks reflects how Dennis Williams works.