On this page you'll find all of our stories on the city of Detroit.Suggest a story here and follow our podcast here.
Shipping container housing project underway in Detroit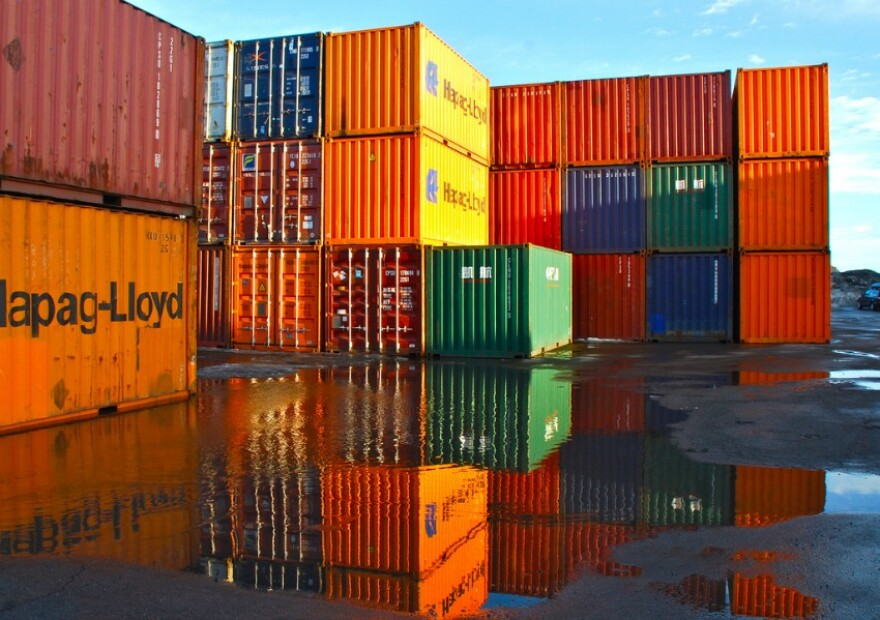 A project that turns empty shipping containers into sustainable housing kicked off in Detroit this week.
Development firm Three Squared is using nine containers to construct a three story unit in the city's Corktown neighborhood.
The building will start off as a model for other projects the company has planned for Detroit.
Three Squared CEO Leslie Horn said the first two floors will "showcase technologies and energy efficiencies" the company created and used in the building's construction.
The third floor will be a model apartment, so people touring the building can get a feel for what it would be like to live in a shipping container.
Horn said the company hopes to shift current construction practices.
"We can fly people to the moon, and we can send them back, but it's very hard for us to build an affordable house that's energy efficient, strong and durable that'll last longer than 50 years," she said.
Horn said the building will take 45 days to complete, and will be available for public tours by June.
Three Square has plans for several additional shipping container projects in Detroit, including a 20-unit condo complex.
Eric Lloyd Wright, grandson of Frank Lloyd Wright, will serve as key architect for one of the projects.