On this page you'll find all of our stories on the city of Detroit.Suggest a story here and follow our podcast here.
Business intitative results in almost $1 billion in purchasing within Detroit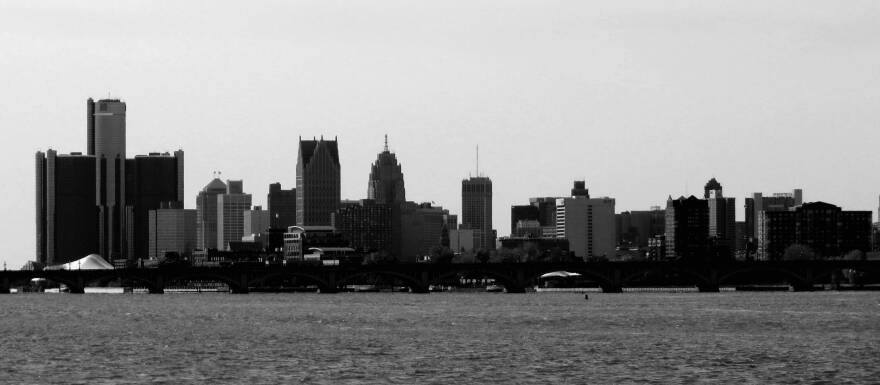 An initiative that encourages Detroit companies to buy goods and services from each other appears to be working.
The initiative is called Detroit to Detroit, or D2D. It's a program of the Detroit Economic Growth Corporation, a non-profit that aims to make Detroit businesses successful.
Nineteen percent of the purchases went to Detroit-based construction projects.
Brian Watkins, program manager of D2D, said the program started in 2013 with 15 businesses and organizations as purchasers.
He said those 15 partners purchased $550 million in Detroit in 2012. After the initiative, those 15 businesses and organizations purchased $810 million in the city. Last year, that number rose to $926 million.
"Our program is leading the way in changing the culture of procurement in Detroit," Watkins said, "so we can improve the economy of Detroit one business at a time."
There are currently 18 businesses and organizations that are part of the D2D Buyers Council, including Greektown Casino-Hotel, Blue Cross Blue Shield of Michigan and Quicken Loans.
Watkins says before D2D, these businesses would buy supplies from business in other states when they could have been keeping that money in Detroit. He says the program increases businesses' awareness of buying opportunities in Detroit.
D2D is funded by a New Economy Initiative for Southeast Michigan.