Win Tickets to The Capitol Steps Comedy Showcase on July 4th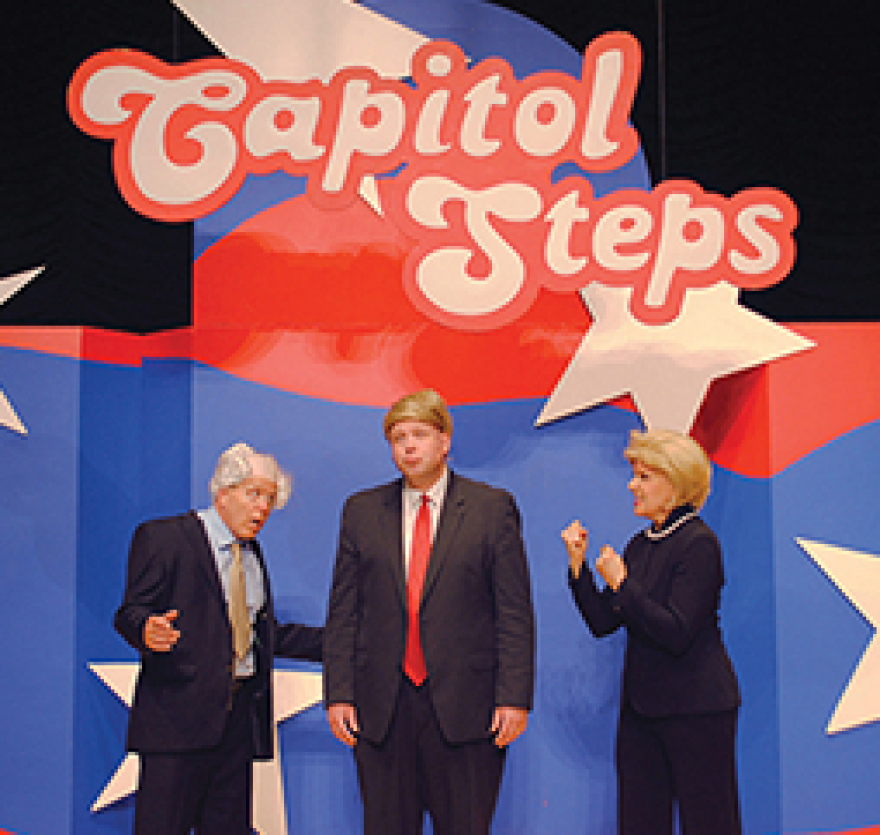 The Capitol Steps Comedy Showcase
July 4, 2019 @4 pm
Power Center, Ann Arbor
Michigan Radio is a media sponsor of the Ann Arbor Summer Festival, presenting The Capitol Steps at the Power Center. The comedy troupe makes its annual appearance at the festival, singing up-to-the-minute political parodies on during a celebration of Independance Day.
The Capitol Steps celebrates its 20th season at the Summer Festival on Fourth of July! This infamous comedy troupe starring former Congressional staffers will have you rolling down both sides of the aisle with a bonanza of song parodies from 2018's Make America Grin Again. Recent Tweets about the album are barely exaggerated: "It's amazing. It's huge. It's fabulous. It has nothing to do with Russia. Or Putin."
Winners receive 2 tickets.
For more information, click here.
Entry deadline: Wednesday, June 21, 2019 - Contest rules click here.