FBI arrests Iosco County man in connection with pipe bombs left at UP mobile phone stores
The FBI has made an arrest in an investigation into pipe bombs left last week at mobile phone stores in the Upper Peninsula.
Monday, federal agents arrested 75-year-old John Douglas Allen of Whitemore, Iosco County on a variety of charges.
According to a criminal complaint, last month Allen allegedly left boxes containing pipe bombs and BBs or nails at mobile phone stores in Cheboygan and Sault Ste. Marie. He also allegedly left notes on two cell towers.
The notes claim to be from a group called the "Coalition for Moral Telecommunication," which it claims has "almost 30 members" operating in 27 states.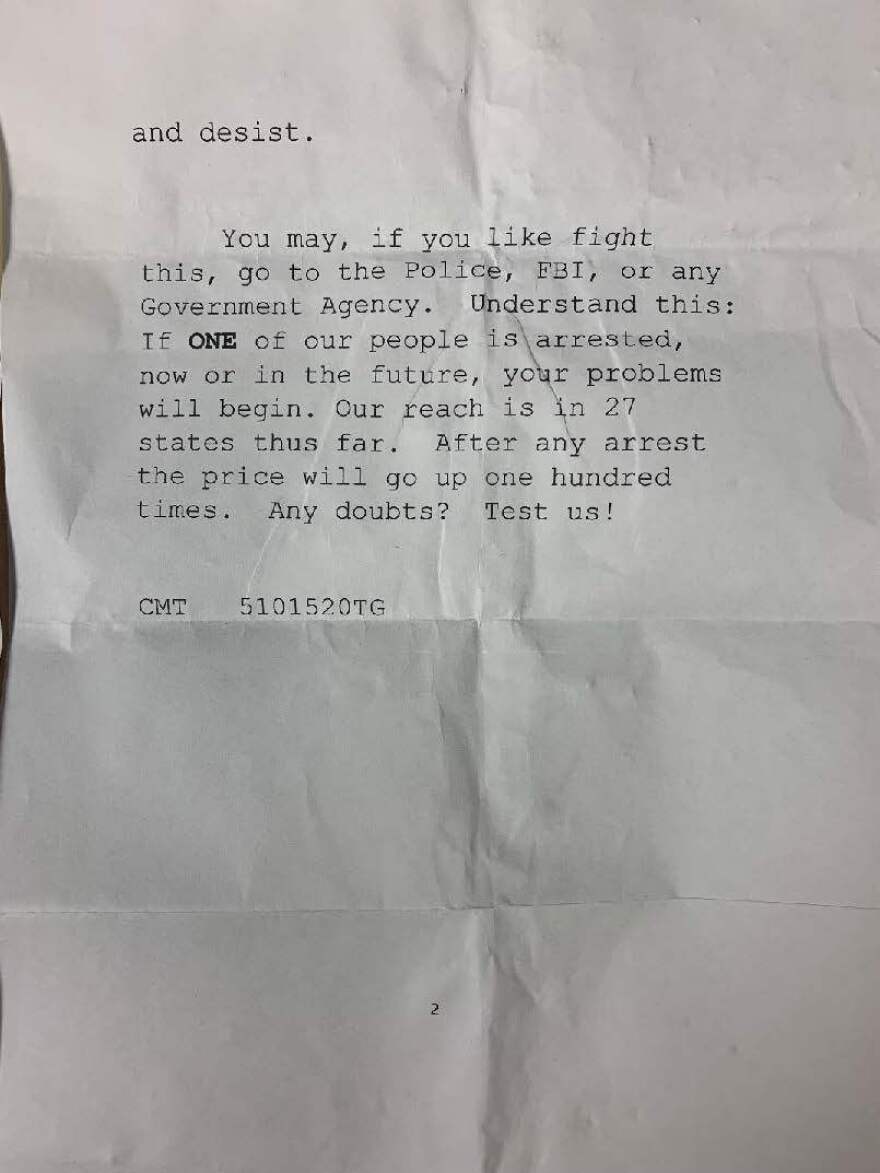 In the note, the group demands AT&T, Verizon, and all other carriers they develop software to stop all immoral content — including cursing and pornography — in six months or the group will begin "destroying" inner city telecommunication towers.
The note also demands $5 million. It also warns against involving law enforcement.
Investigators used surveillance camera footage to ID Allen's Chevrolet Uplander minivan.
Allen is facing federal Extortion and Attempted Damage or Destruction of Buildings Used in Interstate Commerce.