USDA takes new steps to combat deadly pig virus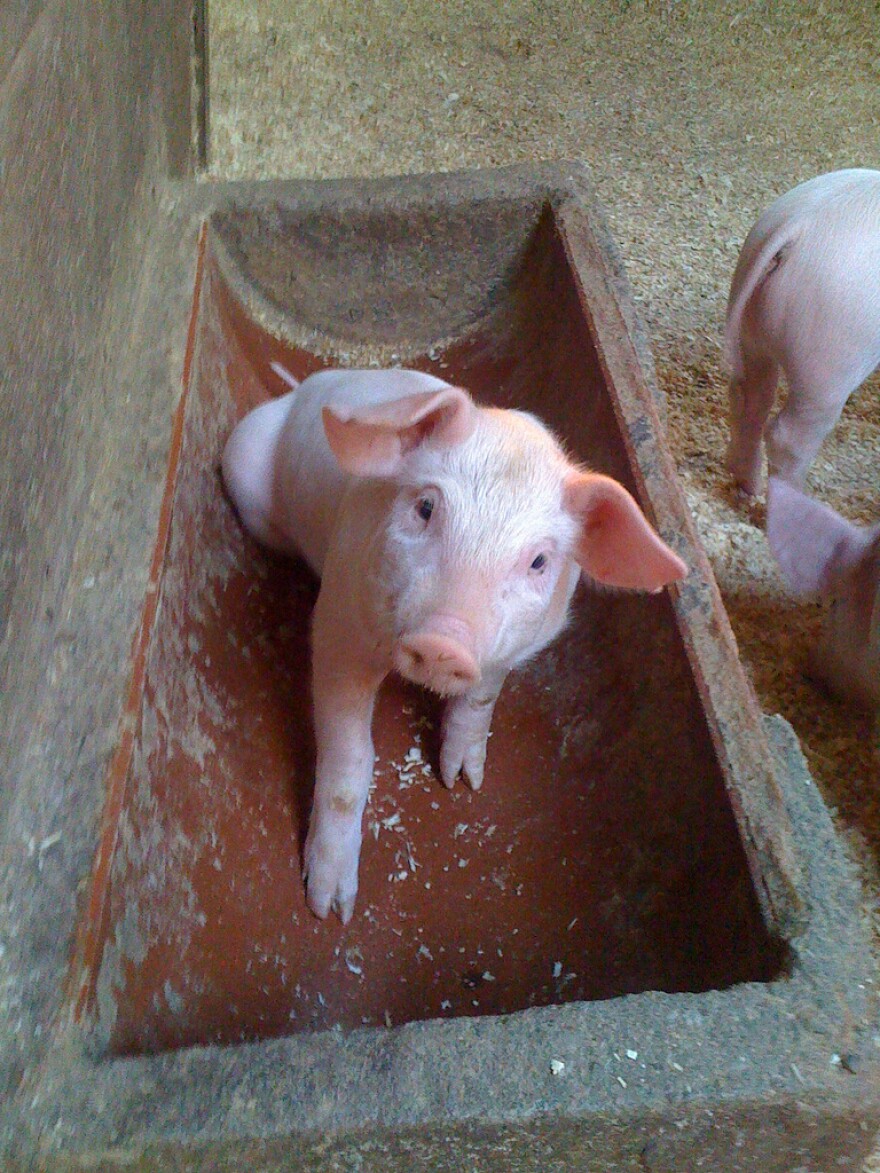 The U.S. Department of Agriculture said Friday that farmers must report all cases of a highly infectious pig virus as part of a new monitoring and control program.
The virus is known as porcine epidemic diarrhea virus, or PEDV. It does not pose a threat to human health or food safety, nor does it kill affected adult pigs. But it is nearly always fatal to piglets – who are less resistant to severe dehydration – and that's a big problem for pork producers.
Sam Hines is with the Michigan Pork Producers Association. He says the disease was first seen in the U.S. about a year ago, and is highly infectious.
"Most of the major pork producers have now had outbreaks of the virus. Nationwide, estimates indicate that there have probably been about six million pigs that have succumbed to the virus."
That number represents 7% of this year's pork yield. "We do expect on average over the course of the next several months that retail prices will probably escalate somewhere around 15%," Hines said.
Officials say 93 positive tests have come back from Michigan farms, but more cases could be unreported.
As well as enforcing new reporting and tracking standards, the USDA says it will commit $5 million to research a vaccine. The pork industry has already committed $1.7 million to its own research effort.
– Noah Gordon, Michigan Radio Newsroom