On this page you'll find all of our stories on the city of Detroit.Suggest a story here and follow our podcast here.
New York developer hopes to improve a neighborhood in Detroit's west side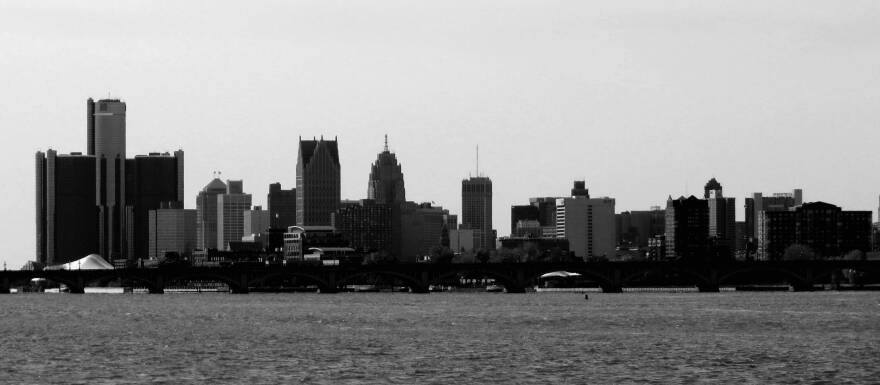 Development action is centered on downtown Detroit as the city gets back on its feet after bankruptcy. Corktown and Midtown have seen a lot of new construction, and now a developer is stepping up to put ideas and money into a west side Detroit neighborhood, the Herman Kiefer complex.
Dan Austin of The Detroit Free Press has been following the story and he joined us today to talk about Ron Castellano, the developer behind the ideas happening on the west side.
More from Austin's story in the Freep:
[The Herman Kiefer complex is] nearly 800,000 square feet in total – in a neighborhood that, until now, has been left out of the four-star restaurants and swank apartment makeovers. Though it's far from the city's glitziest neighborhood, it is one of the city's proudest and full of potential, said Castellano, principal of Studio Castellano, a firm that has been celebrated for its redevelopment efforts on New York's lower east side. "This is such a tight-knit area," he said. "Just talking to people strengthened what I believed. It still can be that great place it once was with enough focus and energy. With Kiefer having so much power, it can sprinkle throughout the whole neighborhood."
Austin told us that Castellano has a good track record in New York City.
"He's really a developer unlike Dan Gilbert. Not knocking Dan Gilbert, but he's not that type of guy. He told me that he wouldn't do this kind of development in Midtown. That doesn't interest him. He likes going in and actually changing the neighborhood and lifting it back up," said Austin.
Austin says after getting through the Planning Commission, it will have to go through Detroit City Council And if the council approves it, Austin says development could begin as early as next month.