"Everything on the table" to avoid emergency manager at Benton Harbor Schools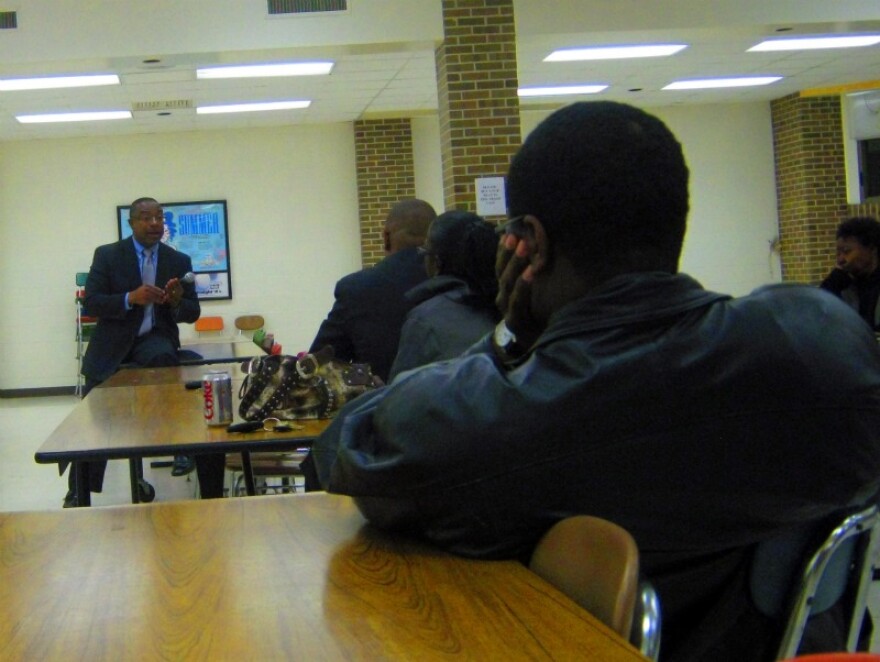 The State of Michigan is reviewing Benton Harbor Area Schools'finances. That's the first step in a process to determine if the school district needs a state-appointed emergency manager. It does not mean one would be appointed for certain.
But the rumors are already flying in the community about a takeover.
Stephannie Harvey-Vandenberg has nieces and nephews in the district; members of her family work there; she's a graduate too. She said the biggest hurdle Superintendent Leonard Seawood faces is trust.
"People trusting what he's doing and trusting what the decisions are that need to be made; really galvanizing the community so it's not as distressed emotionally about what this change is going to create," Harvey-Vandenberg said after a community meeting Monday night.
Seawood is hosting a series of grim community meetings this week to outline the problem and get feedback on potential cuts. The school district needs to cut more $2.6 million quickly to avoid major problems like not meeting payroll. That would trigger the stateto appoint an emergency manger to run a school district's finances. The state is already reviewing them.
Seawood said he wants the board to make the hard choices that need to be made now.
"I think the challenge is going to be the number of questions thrown at me regarding next year and the year after," Seawood said.
The state's financial review of the district is due in late December.
The City of Benton Harborhas been under the control of an emergency manager for a year and a half.