MSU prof: Teachers aren't equipped to put new science standards into practice
A Michigan State University professor says most teachers aren't ready to implement new science standards planned by the state.
The Michigan Department of Education says a plan called "Next Generation Science Standards" will provide more depth to students.
MSU education professor Suzanne Wilson disagrees.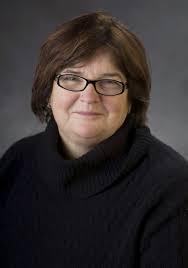 Credit Michigan State University
Suzanne Wilson, chair of the Department of Teacher Education at Michigan State University.
She says there hasn't been much investment in high-quality materials or professional development for teachers who will be teaching the new curriculum.
"Teachers have a lot to do, and they can't be scurrying around trying to patch together some incoherent set of curricular materials to meet these standards, or write their own materials," Wilson says.
She also says professional development for teachers needs to be addressed.
"It's an incoherent, uncoordinated system of spending, and so one answer is just to get smart about where money goes," Wilson says.
She says high-stakes testing begun during the No Child Left Behind era has driven science out of elementary schools, consequently limiting innovation and experimentation in the field.
See also: http://www.michiganradio.org/post/new-science-standards-likely-michigan-k-12-students
http://www.sciencemag.org/