State of Opportunity outtakes: It's lunchtime at Congress Elementary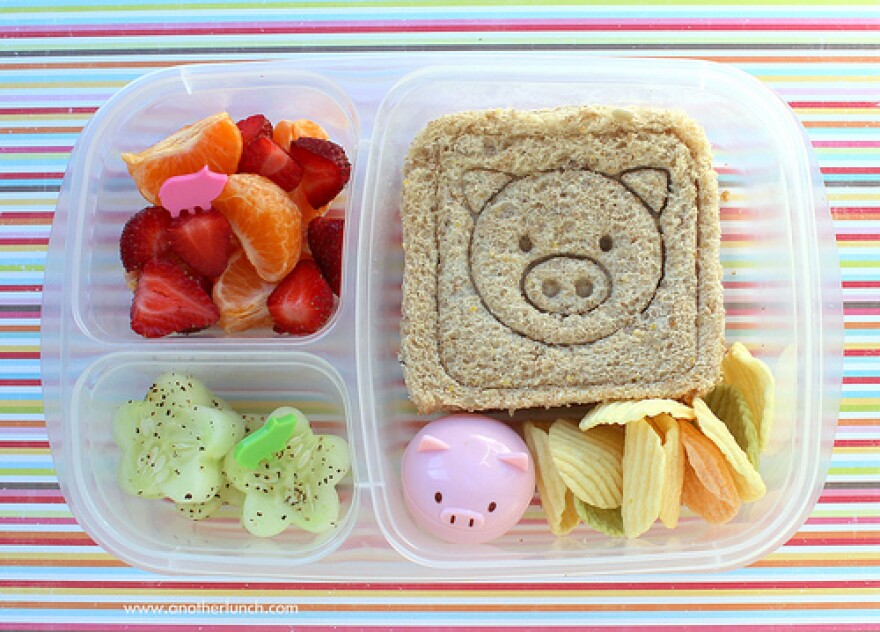 For a new State of Opportunity documentary, Dustin Dwyer spent six weeks at Congress Elementary School in the East Hills neighborhood of Grand Rapids. Does that conjure images of a fully grown man crammed into a very tiny desk, watching the traffic to the pencil sharpener?
Well, he didn't actually sit in the desk, but Dustin did learn how the students, teachers, and administrators at Congress deal with this – the last year of the Michigan Educational Assessment Program (MEAP) test. It turns out, there's more than test scores at stake for the kids.
As a preview of tomorrow's documentary, The Big Test, today's outtakes from Congress feature sound that Dustin would've loved to include, but didn't quite make it into the final documentary.
The research shows that kids do better in school when they're well-fed. Click through to State of Opportunity and hear what it takes to feed 200 kids, twice a day, at Congress Elementary so that they can have a better chance at learning.
The Big Test airs tomorrow afternoon and evening, at 3 p.m. and 10 p.m. And join us 6:30 pm tomorrow for Issues & Ale for a discussion of the effectiveness and impact of high-stakes testing.