State leaders question oversight role when charter companies run entire school districts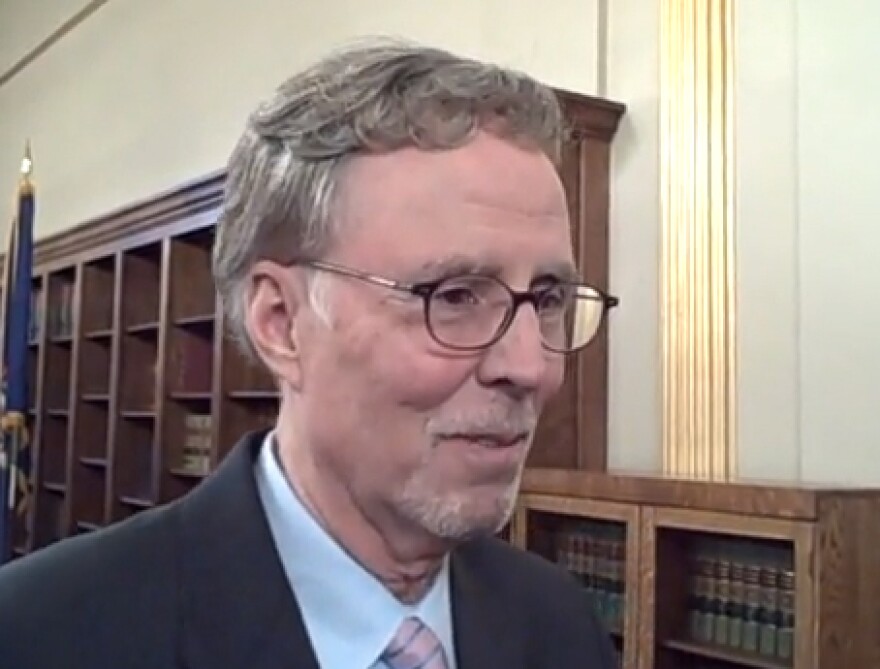 State Superintendent Mike Flanagan says the consequences of turning entire school districts over to for-profit charter school companies deserves more consideration from state lawmakers.
Flanagan told a state panel last week it's not clear if the Muskegon Heights school district, or the for-profit charter company that ran it the last two years, will face any consequences for running up a deficit big enough to require an emergency loan worth $1.4 million and two cash advances to keep schools open through June. It's unclear exactly what the deficit is for the 2013-2014 school year.
The Muskegon Heights school district is now looking for a new operator. That's after the district and its emergency manager agreed to end its contract with Mosaica Education Inc. when the company couldn't turn a profit.
"Now that (Mosaica) is leaving, they pretty much told us they're not going to do (the district's) deficit elimination plan. To follow up on that, we should wait for the new management company and deal with them," Dan Hanrahan, Michigan Department of Education's director of state aid and school finance, told the panel.
The panel was discussing MDE's latest quarterly report about school districts in Michigan that are running a deficit.
"We sort of acquiesced on that in regards to," Hanrahan continued, when he was interrupted by State Rep. Terry Brown, D-Pigeon.
"Wait, did I hear you say they said they're not going to do the (deficit elimination plan)?" Brown asked.
"Yes," Hanrahan answered.
"I wasn't sure. And they can do that?" Brown asked.
"They're not – they shouldn't do that, but the reality of the situation is that they're out the door here in a couple of weeks," Hanrahan said.
State law requires Michigan's Department of Education to withhold state aid payments to districts running deficits under certain circumstances. MDE must approve each school district's deficit elimination plans.
"If you want to think about it this way, the consequences or punishment wouldn't be towards (Mosaica)," State Superintendent Mike Flanagan said. "It would be towards the kids and (Mosaica) is leaving anyway. So we're trying to accommodate this in a transition way so that whoever comes in then can get back on track."
What Muskegon Heights schools deficit elimination plan actually says
Mosaica Education submitted a deficit elimination plan on behalf of Muskegon Heights schools in December 2013, but MDE has not approved the plan.
Documents Michigan Radio obtained through a Freedom of Information Act request show the plan Mosaica submitted called for the district to borrow money from a charter school finance company to refinance the deficit and pay back over a longer period of time.
The plan also assumed Muskegon Heights Public Schools would sell Mosaica Education the middle school building for a dollar. Mosaica would then sell the middle school building to the new charter school district Muskegon Heights Public Schools authorizes for $3 million. The charter company would donate the difference back to the charter school district for operations.
Emails show Michigan's Department of Education was prepared to approve this deficit elimination plan, but emergency manager Gregory Weatherspoon, who's in charge of Muskegon Heights Public Schools, would not approve the plan.
Weatherspoon outlined three reasons for not approving the plan. It puts Muskegon Heights Public Schools second-largest asset "in jeopardy at a time when (the charter school district) is operating at a deficit."
"Esentially it would appear that this is merely borrowing out of a problem with no concrete financial plan going forward," Weatherspoon wrote to the charter school board president in January.
Weatherspoon also said the plan had "little, if any, chance" of being approved by Michigan's Department of Treasury.
Lastly, Weatherspoon said the likelihood of the middle school building deal actually netting $3 million for the charter district to pay to continue operating through the end of the school year "is doubtful."
State leaders ponder the state's role in Muskegon Heights schools, and districts like it
Muskegon Heights schools hopes to have a new operator in place by the end of this month.
State Rep. Brandon Dillon, D-Grand Rapids, raised concerns about a new for-profit company getting hired.
"Whether good or bad, (profit) is their motive. If they don't make a profit they can walk away, as you indicated, with impunity," Dillon told State Superintendent Flanagan.
"Are we doing anything to make sure that we don't hire a similar company or the board doesn't bring in the same thing? Because I would assume if we've made a mistake once we could make it again," Dillon said.
"We don't have any direct authority as a department, but we should be thoughtful as you're looking at new, evolving laws," Flanagan answered. "It's not as if we haven't, as a system of schools, used private enterprise from the very beginning. But when you turn a whole system over I think that does deserve further dialogue."
Gov. Rick Snyder reiterated Friday that he believes education outcomes matter most, not whether a company running them makes a profit or not.
"We should have the same high standards, clearly, whether someone's for-profit or not-for-profit. And I think there's probably more work that we can do on that to work with authorizers and such to make sure that we're following through with that," Snyder said.
Highland Park Public Schools has a similar charter set up and is also running a deficit. Both districts are run by an emergency manager.