Michigan has new science standards for K-12 students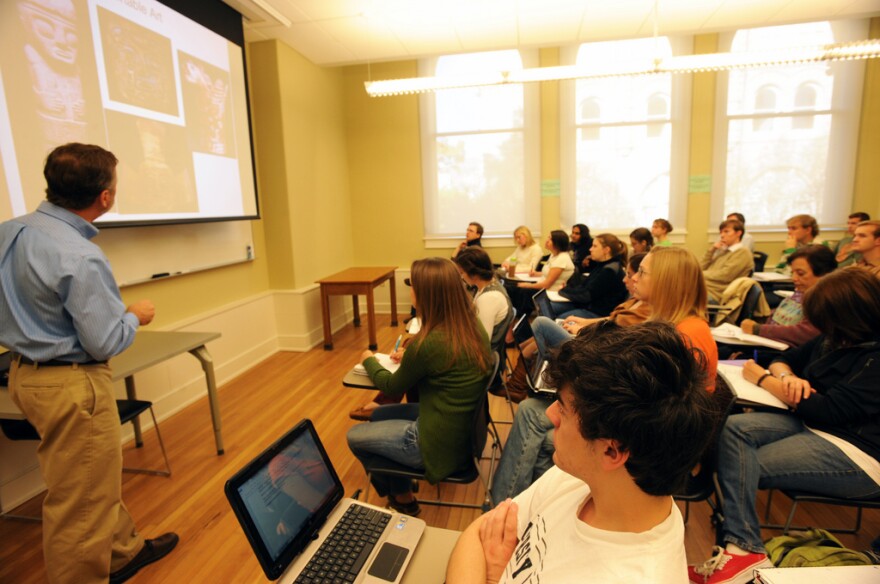 Michigan school districts will implement new science standards over the next seven years.
The State Board of Education overwhelmingly adopted the new standards on Tuesday.
Supporters say the standards will increase interest in science by applying lessons to real-life scenarios.
"They reflect an improvement in how we can help young people get excited about science. We know how important that is as we need folks to get into science, math, technology-based careers," said SBE President John Austin, a Democrat.
"So it's really important application of science, which is also helpful to get more young people saying this is interesting, exciting, and important and I can see why I'm learning this."
The new standards also require students to learn engineering in science classes.
Many critics of Michigan's new Common Core standards for math and English language arts also oppose the new science standards. They say they take away local control of education decisions.
"I don't like Common Core, either. It's dumbing children down. And this is going to do the same thing," said Jane Wilson, a former teacher from Marshall and who spoke on behalf of the group Constitutional Conservative Americans.
One specific point of contention about the standards are how they address climate change. Wilson and other charge the standards "indoctrinate" children to believe that global warming is real and caused by human activity.
"They take theory and they treat it as fact, and I'm concerned about that," said Wilson.
Many supporters of the standards point out that the vast majority of climate scientists agree that warming trends over the past century are very likely due to human activities. But they also say the standards are not dogmatic when it comes to climate change.
The standards reference climate change in two areas.
For high school students, one standard reads, "Analyze geoscience data and the results from global climate models to make an evidence-based forecast of the current rate of global or regional climate change and associated future impacts to Earth systems." That standard also allows for "local, regional, or Michigan specific contexts or examples in teaching and assessment."
For middle school students, another standard says, "Ask questions to clarify evidence of the factors that have caused the rise in global temperatures over the past century."
Districts will gradually implement the new science standards between now and the 2021-2022 school year. The Michigan Department of Education has not set a date for when the state will begin testing based on the standards, but it says it will be "at least a few years" before that begins.