New policymaking simulator lets students make tough decisions, gain empathy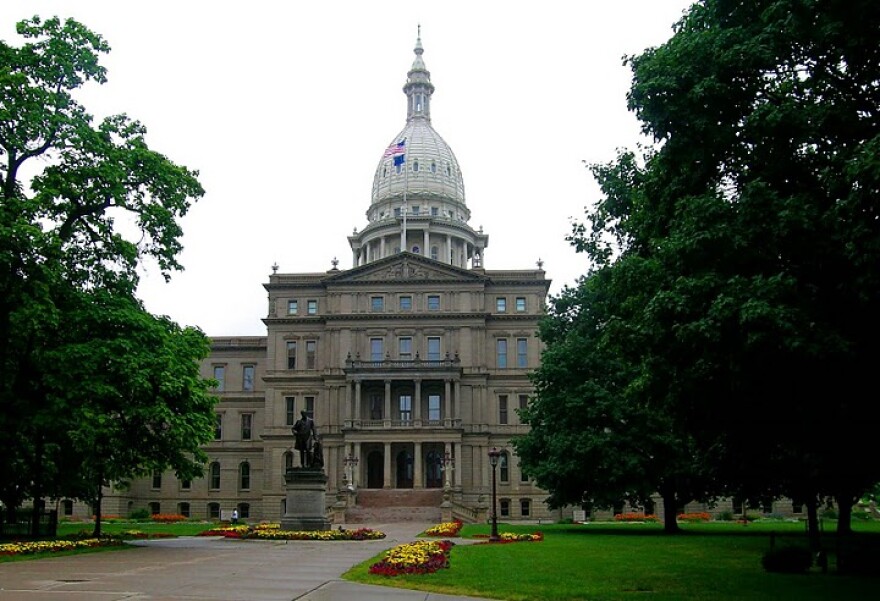 "There ought to be a law." It's easier said than done.
The truth is that making policy is an incredibly complex process. For each bill there are multiple stakeholders, and they all demand different things from the outcome.
Teachers can illustrate that complexity for their students through role-playing simulations around policymaking, but even simulations can be too much for one instructor to organize.
Elizabeth Gerber, a professor at the University of Michigan's Ford School of Public Policy, oversaw the creation of a tool to manage this type of learning. Gerber worked with UM's Digital Innovation Greenhouse to create a platform called "PolicyMaker."
"PolicyMaker is a one-stop shop," Gerber said. "It's a software platform where instructors or other people who want to run role-playing situations can design, create, customize and experience."
In Gerber's public policy courses, students use the platform to understand all the different factors that can affect the policy and its passage. It's easy to see the practical uses: Political debates, from the federal to municipal level, rest on navigating interactions between groups with different priorities.
"The rules matter. It matters who gets to say, 'I want my idea to be the one that we vote on,'" she said. "Structuring that interaction is really instructive because that's the way policy works."
"It's a great way both to teach students about how those rules work, how the process works, but also how to get them to empathize with all of the different people and organizations and interests," Gerber said.
Gerber also sees an opportunity for PolicyMaker to expand beyond public policy training for students. Business executives already use simulators to improve their skills, and Gerber believes the platform could be used in K-12 education. "Any time you can help people gain empathy, a better sense of why and how reasonable people can disagree yet still get along and still solve problems together, I think it's a really important tool that everybody should be learning," Gerber said.
Listen below for the full conversation.
The Next Idea is Michigan Radio's project devoted to new innovations and ideas that will change our state.
Join the conversation on Twitter or Facebook, or let us know your Next Idea here.
(Subscribe to The Next Idea podcast on iTunes, or with this RSS link.)