Hundreds gather to voice opposition to MSU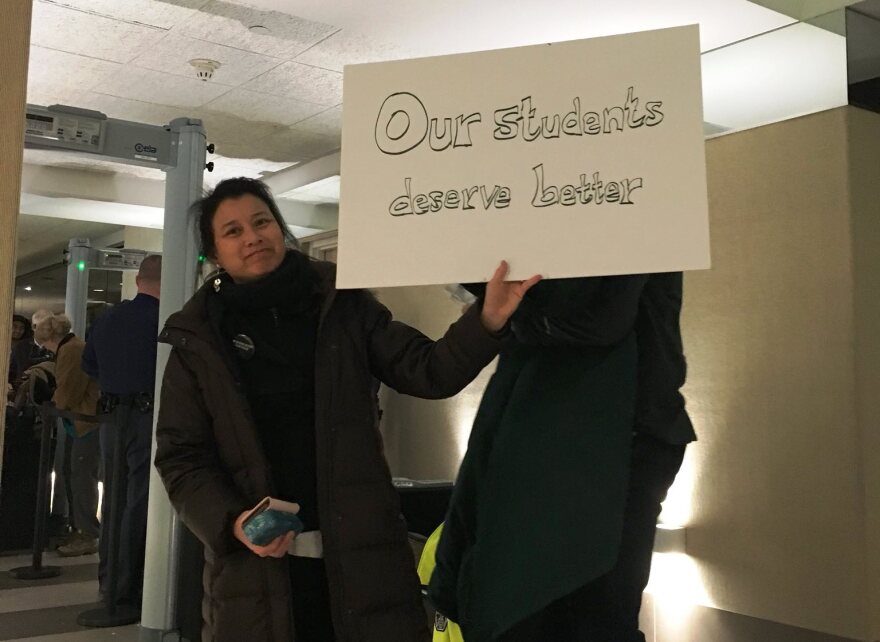 The pressure on Michigan State University to overhaul its administration continued last night. Hundreds gathered to voice their opposition and frustration with the school in a townhall-style event.
Students, especially, yelled and cried as they told a Board of Trustee member that the school isn't listening to them. That they don't feel safe on campus.
The Board of Trustees has been under fire recently because of allegations that the school ignored sexual assault complaints against former MSU sports doctor Larry Nassar. He was recently sentenced to up to 175 years in prison for sexual assault.
Gwenneth Clise is a freshman. She says these last few weeks have been difficult and she feels "angry and frustrated and pretty alone, honestly."
Multiple participants called on the entire board to resign.
MSU Board of Trustees member Brian Mosallam called for the town-hall because he said he wanted to listen to what the community was going through.
Cayman Nelson is a freshman at MSU. She says Mosallam and the entire board aren't doing enough to help the students.
"For him to stand there and listen to all of these brave women come and tell their stories of you know sexual violence, sexual harassment, and to stand there and have bleak answers is absolutely unacceptable," Nelson said.
Multiple women say they reported sexual assault by former MSU sports doctor Larry Nassar to school officials, but were ignored. Nassar was recently sentenced to up to 175 years in prison for sexually assaulting patients.
The MSU Board of Trustees just named former Governor John Engler to be interim president while a search is underway for a permanent replacement for Lou Anna Simon. She was forced out over the school's handling of sexual assault complaints.