Stateside: Benton Harbor High School's future; FBI case looms over UAW talks; what's school for?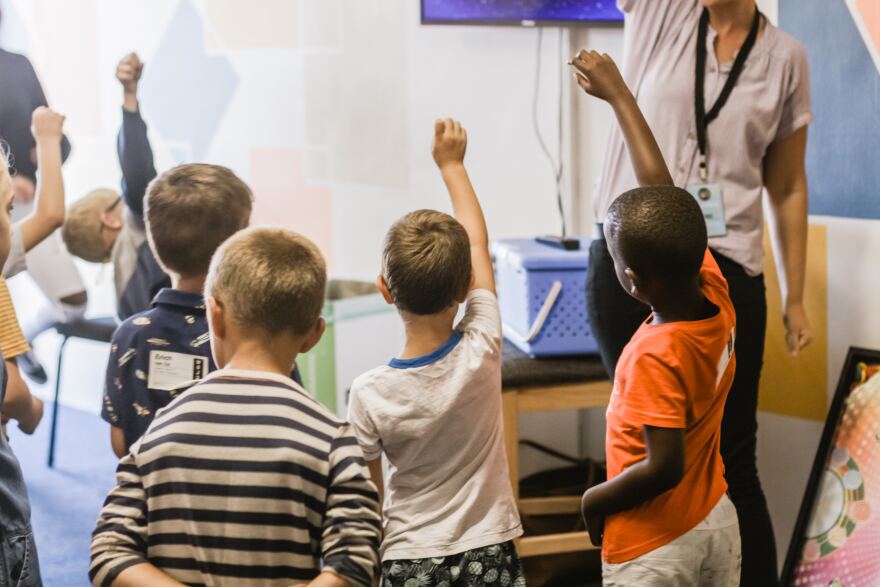 Today on Stateside, how is Benton Harbor High School faring after months of scrutiny from the Whitmer administration over the school's low test scores and high debt? Plus, how will negotiations between UAW and the Big Three be impacted by the looming threat of a recession and an ongoing FBI probe into union leadership?
Listen to the full show above or find individual segments below.
As Benton Harbor students start school, questions about high school's future remain
SS_20190903_Dwyer_Benton_Harbor_Schools_Update.mp3
Stateside's conversation with Dustin Dwyer
When school was wrapping up last May, things seemed pretty dire for the future of Benton Harbor High School. Governor Whitmer wanted to close it down because of high debt and low student performance. That provoked fierce backlash from the students, parents, and the school board. So where do negotiations between the Whitmer administration and Benton Harbor school officials and community members stand now?
Michigan Radio's Dustin Dwyer explains the newest plan for keeping Benton Harbor High School open, how its history of low test scores influences negotiations with the governor, and what students' options will be if the school fails to stay open.
UAW enters negotiations with GM as FBI investigation looms over union head
SS_20190903_Martinez_UAW_Negotiations_Scandals.mp3
Stateside's conversation with Mike Martinez
The contract covering nearly 150,000 hourly workers at GM, Ford, and Fiat Chrysler (FCA) expires on September 14. Today, the United Auto Workers Union announced that it has chosen General Motors to be the first in contract talks, setting the template for subsequent bargaining at Ford and FCA.
Michael Martinez is a reporter with Automotive News. He breaks down why GM was targeted for the first talks, what he expects to see happen at the bargaining table, and how the ongoing corruption probe into the UAW is impacting the rank and file's trust in their union leadership.
Mixtape: New albums from hip-hop cellist Jordan Hamilton, Brother Adams, and Boy From School
SS_20190903_Sinkevics_Local_Spins.mp3
Stateside's conversation with John Sinkevics
Local Spins editor and publisher John Sinkevics covers the West Michigan music scene. He updates us on three artists to look out for this fall, including Holland-based folk-punk trio Brother Adams, Kalamazoo-based hip-hop and soul cellist Jordan Hamilton, and Grand Rapids indie pop-rock band Boy From School.
What is school for? A business leader, education experts, politicians, and kids weigh in.
SS_20190903_whats_school_for.mp3
Click above to hear answers to the question "What is school for?"
Today is the first day of school for many districts across the state, but why do we send kids to school in the first place? What is school for? We posed that question to a business leader, education experts, politicians, and, of course, kids.
(Subscribe to Stateside on iTunes, Google Play, or with this RSS link)