Wayne State to offer free tuition to Detroit high school grads, residents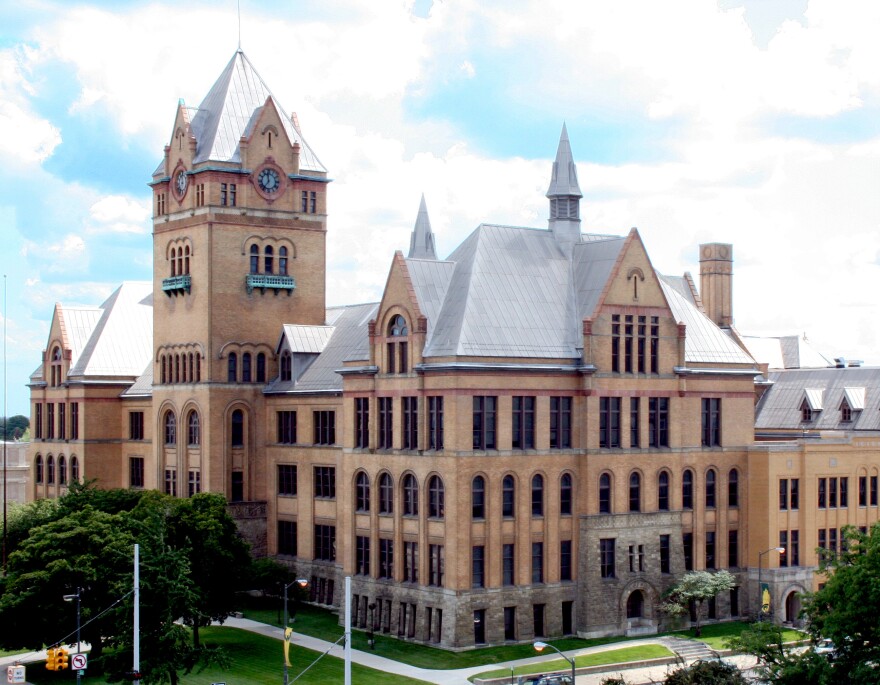 Starting next year, high school graduates in Detroit can receive free college tuition if they choose to attend Wayne State University.
The "Heart of Detroit Tuition Pledge" covers scholarships for city residents who have applied for federal student aid. The university estimates more than 49,000 students enrolled in Detroit public schools are eligible for the program. Wayne State President M. Roy Wilson says the school has multiple funding sources for the pledge.
"We're going to roll it out in the fall of 2020 and we expect to do it as long as we can," Wilson said.
Wilson says the university is taking funds previously geared towards merit and grade-based scholarships and re-directing them towards need-based acceptance. The program applies to Detroit high school graduates regardless of where they attended school.
High school senior Davion Stinson was surprised when he learned his tuition would be paid for. He says his family was concerned about paying for college for him and his sister who's already enrolled.
"She's living off student loans and stuff like that, so my mom was worried about how I was going to live, and we've been working on it. Just to get this today is such a blessing."
Wayne State's "Heart of Detroit Tuition Pledge" is expected to begin in the 2020 fall semester and continue for the foreseeable future. The program will only cover students who have applied for federal student aid. The university will cover the remaining cost of tuition.
Governor Gretchen Whitmer supports the program. She says Michigan needs to reduce the cost of college to build a better workforce.
"We've got too few people with the skills we need to fill jobs that are currently going unfilled, much less what we see in terms of growth in our economy and where we want investment to come into Michigan," Whitmer said. "We have a skills gap and part of that is because higher education is too darn expensive."