Wayne State pauses in-person learning for at least 10 days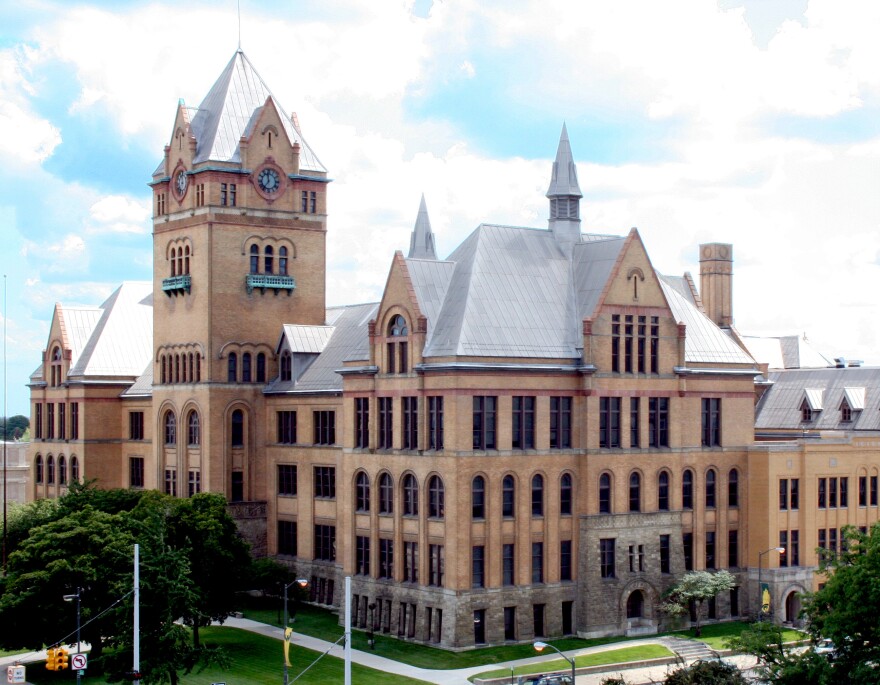 Wayne State University is putting classes and sports on hold, as COVID-19 rates surge in Detroit and across the state.
The 10-day pause will begin Wednesday. Wayne State President M. Roy Wilson said it's necessary because average weekly COVID-19 positivity rates in Detroit have soared above 15%, the university's trigger metric for in-person learning.
All in-person classes are on hold. Only students in the College of Pharmacy and Health Sciences, College of Nursing, and School of Medicine will be required to show up for clinical rotations.
Athletics are also on hold. Teams can resume practices after ten days, but only if at least 80% of team members are vaccinated.
The school will also close or restrict access to some on-campus buildings, and guest access to student housing.
Wilson says the university will assess whether on-campus activities can resume after the 10-day break. "If the situation has improved, we will re-engage the activities that have been suspended," he said. "If the metrics continue to show heightened levels, we will extend this period of limited on-campus activities accordingly."
Wilson ended his message to the campus community by urging people to get vaccinated, saying that's "our best path toward ending the pandemic and returning to normalcy in the coming months."