Cougars on the rise in the Midwest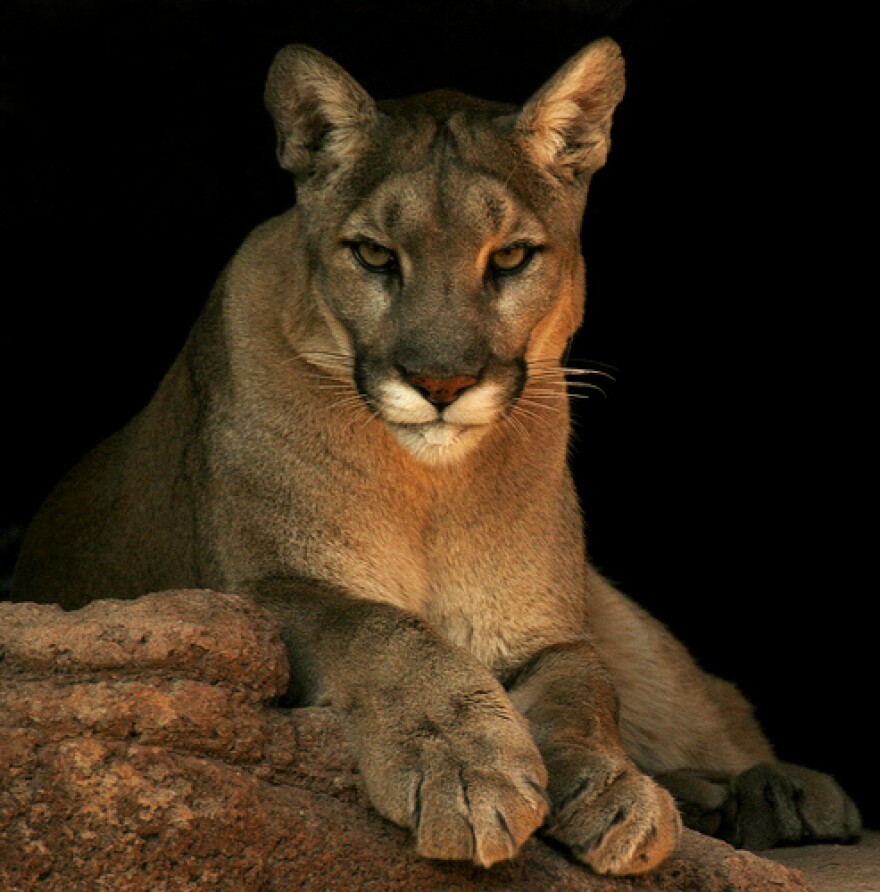 A study by The Journal of Wildlife Management finds the number of cougars is on the rise in the Midwest. Adam Bump is part of what he calls the "cougar team" with the Michigan Department of Natural Resources. He says cougars are traveling from North and South Dakota into Michigan's Upper Peninsula. But, he says, the cougars are not breeding.
"Most of the dispersing individuals that will travel that far of a distance are young males and they are looking for habitat and food but they are also looking for breeding opportunities," he said. "I think once they get out here, they keep moving, because they are not finding everything that they are looking for."
Bump says there have been 15 confirmed cougar sightings in Michigan since 2008. Nearly 180 cougar sightings have been confirmed in the Midwest. The predators were near extinction a century ago
Emily Fox- Michigan Radio Newsroom