New water leak forces Palisades nuclear power plant to shut down again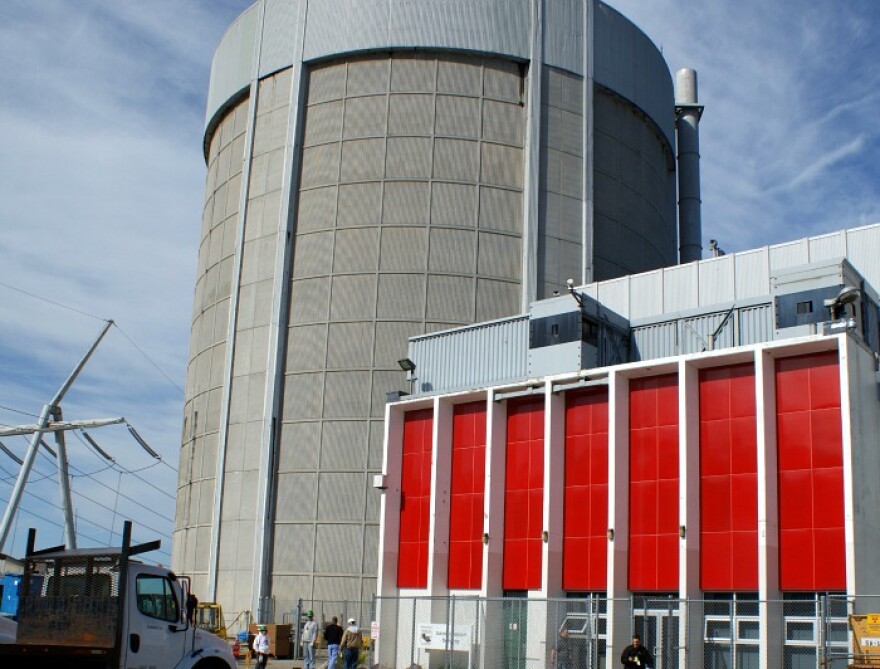 The Palisades Nuclear Power Plant near South Haven is shut down again. This is the second time this summer Entergy Corporation has had to shut down the plant for repairs.
The plant shut down to refuel in April; that was normal. It restarted in early May.
But then a water leak in a tank above the control room caused the plant to shut back down just a few weeks later. Those repairs took a month and on July 11th the plant started up again. Though that leak appears to be fixed, it is still under investigation by special federal agents with the Nuclear Regulatory Commission.
But as it returned to service in July, Palisades Spokesman Mark Savage says operators discovered a different water leak – this time in the building that holds the nuclear reactor. In a written statement Savage called the leak "minor."
Savage told me the leak got as bad as 0.3 gallons a minute (by my calculations that's 18 gallons an hour) before operators shut it back down again this weekend.
Savage says there has been "no release of radioactivity in the environment."
It is unclear how long it'll take to repair.
The Palisades plant had a series of problems last year that left it with one of the worst safety ratings in the country.