Toledo Mayor compares water crisis to a terrorist attack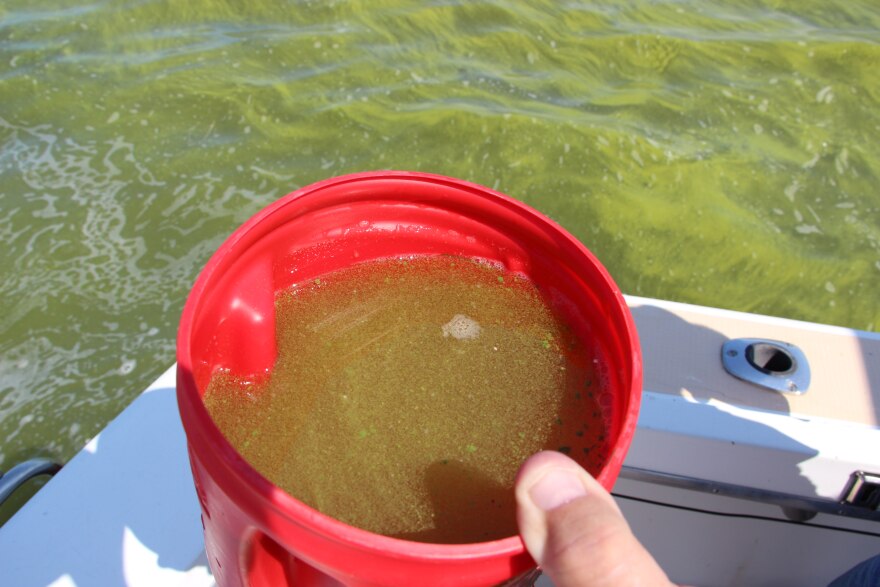 Earlier this month, from August 2 to August 4, people living in Toledo were suddenly without water. Pea-green bacteria growing in Lake Erie had released a toxin that got into the city's water supply.
The Mayor of Toledo, Michael Collins, compared what happened in his city to 9/11.
From Tom Troy of the Toledo Blade:
"I'm looking at the events of August 1st through 4th as not dissimilar to the events that took place in New York City in 2001. While we didn't have a terrorist attack, we had an environmental attack. I look at this as a wake-up call," Mr. Collins said. "...my hope, that for this region, the Great Lakes and this entire country, that this will be the bell-ringing event to put into focus with the same energies to make sure this country is not only prepared for it but more importantly we take the necessary steps for prevention."
Collins says he's planning to present a paper on the events to the U.S. Conference of Mayors.
The pea-green bacteria that led to Toledo's drinking water shutdown are known as cyanobacteria. These blooms of cyanobacteria typically grow in slow moving water that is rich in nutrients.
Phosphorus is the nutrient that fuels its growth, and there are two major inputs of phosphorus into Lake Erie.
Farms in the Maumee River watershed in northwest Ohio - the largest river going into a Great Lake.
Sewage treatment plants upstream of Lake Erie - the Detroit sewage treatment plant is a major contributor.
There have been major efforts to cut down on phosphorus pollution from sewage treatment plants, and more likely can be done.
But cutting down on phosphorus pollution from all the disparate farming practices in the Maumee River watershed will be a much bigger challenge.
Officials will have to work with farmers in this 8,316 square mile area:
The USDA just announced that they will send $2 million to the area to improve voluntary conservation practices. The USDA says they have invested $46 million toward conservation in the Maumee watershed since 2009.
More from the USDA:
"Farmers understand how recent events may impact them and are motivated to work with us to reduce phosphorus run-off, starting now with the planting of additional cover crops," NRCS Chief Jason Weller said. "We created this opportunity for farmers who want to get cover on their fields quickly, and we will continue to create complete nutrient management plans for long-term water quality and sustainability practices."