Michigan's wine grapes will survive another rough winter, experts say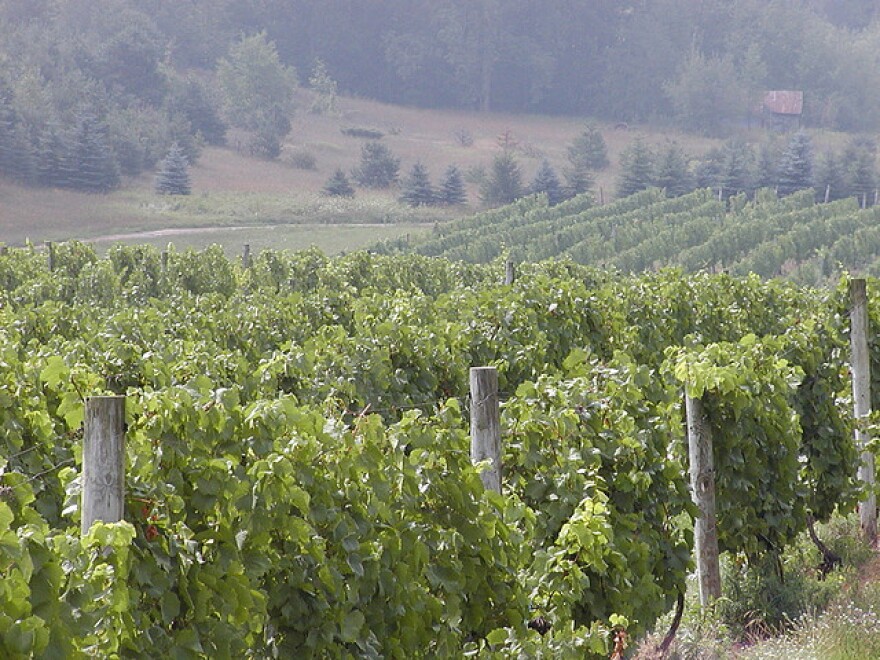 The rough winter of 2013-2014 was not kind to Michigan grapes.
And we're going to see that in the wine grape crop this year.
Linda Jones is executive director at Michigan Grape and Wine Industry Council. Jones projects a 50% reduction in wine output due to the harsh winter.
Eddie O'Keefe is president of Chateau Grand Traverse Winery. O'Keefe says two positive things to expect about this year's wine are diversity and quality.
"There may not be a lot of it, but there is hope that in many respects, the wine will be very high quality," said O'Keefe.
* Listen to our conversation with Jone and O'Keefe above.