Two Michigan members of Congress want prompt federal study of Enbridge Line 5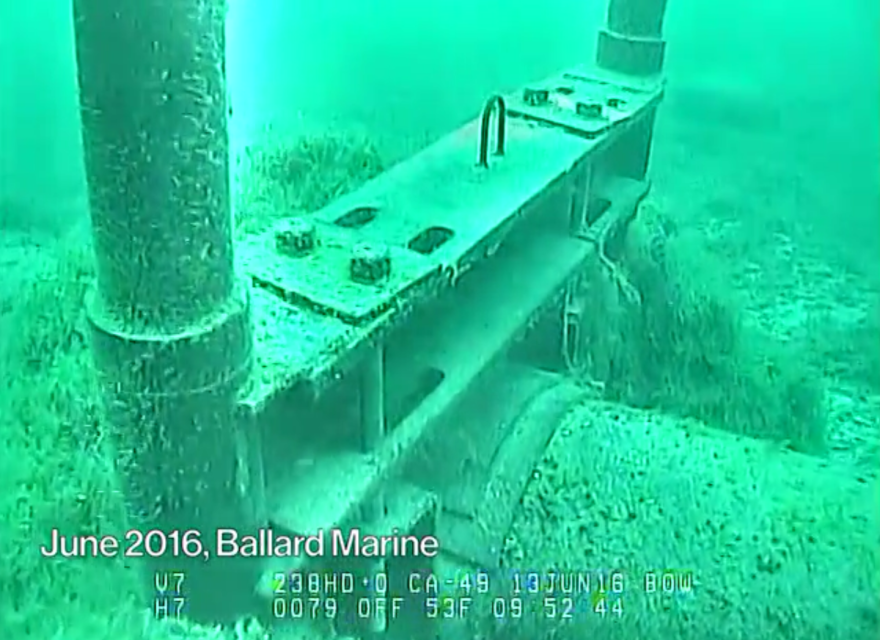 Legislation has been introduced in Congress calling for a shut down of Enbridge's Line 5 if a federal study shows that it threatens the Great Lakes.
Line 5 is the controversial, 63 year-old underwater pipeline in the Straits of Mackinac.
The legislation would require the federal government to conduct a study to determine the economic and environmental risks to the Great Lakes from possible failures of Line 5, and it puts a 12 month deadline on completing the study.
Republican Dave Trott and Democrat Debbie Dingell are co-sponsors of the legislation.
Trott said he does not want to rely on a study that Enbridge is funding and that is slated to be completed this summer.
"I just frankly don't trust the result is going to be entirely accurate," said Trott. "So I think it's important the federal government do its own study and make sure that our Great Lakes are protected."
Trott said he is optimistic about getting bi-partisan support for the bill.
"I don't see the change at EPA potentially being anything that would undermine the passage," said Trott. "And I frankly don't see this as a partisan issue."
Trott said he's confident President-elect Trump will sign the bill if it passes.
"If ruptured, the Line 5 pipeline under the Straits of Mackinac poses a threat to the entire Great Lakes region, our environment and our economy," said Democrat Debbie Dingell in a written statement. "A University of Michigan study found last year that more than 700 miles of shoreline in Lake Michigan and Lake Huron are potentially vulnerable to an oil spill in the Straits, jeopardizing the Great Lakes ecosystem and hundreds of thousands of jobs."
In full disclosure, Enbridge is a financial supporter of Michigan Radio.