Judge sides with controversial trout farm along Au Sable River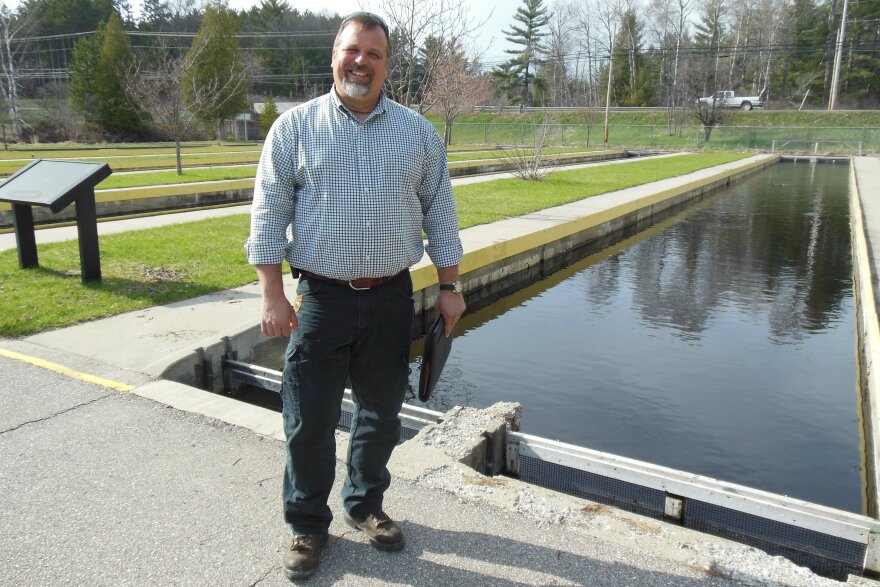 An administrative law judge has sided with a company called Harrietta Hills Trout Farm that's operating in Grayling. It produced nearly 69,000 pounds of rainbow trout last year.
The state granted a permit to the company in 2014. But some groups challenged that permit, and it ended up in court.
Last week, the judge issued a proposal for decision that the business should keep the permit that's allowing it to expand.
Opponents of the fish farm are vowing to keep fighting the permit.
Tom Baird is president of the group Anglers of the Au Sable. He says they plan to file exceptions to the judge's proposal for decision.
"It's crucial to understand that this permit is not a permit to have a fish farm. It's a permit to pollute the Au Sable River," he says.
Baird says fish farming is polluting the river with fish feces and fish food, and he says it could increase the likelihood of disease among wild trout.
He says the Au Sable needs to be protected.
"This river is really the crown jewel of all the rivers in Michigan when it comes to trout fishing, cold waters, and the economies they support," he says.
While the permit was being challenged, the fish farm was allowed to keep running, and it bumped up production.
The business could one day produce up to 300,000 pounds of rainbow trout per year at the Grayling Fish Hatchery.
Dan Vogler is co-owner of Harrietta Hills Trout Farm.
"Our objective is to produce healthy, fresh, local seafood for people to eat in Michigan," says Vogler.
Vogler says the environmental requirements for the permit are stringent, and he says the company already has high environmental standards.
It also runs a different fish farm along a tributary of the Manistee River, west of Cadillac.
"We are responsible aquaculturists that have operated a flow-through facility here in Harrietta for years," he says.
The Grayling Fish Hatchery is also a flow-through facility. That means water from the Au Sable River is diverted into several channels where trout are raised. Then, water from the channels flows back into the river.
The judge did propose two slight modifications to the permit. One would require additional testing for pollutants. The second would require the company to add special zones where fish waste can be vacuumed out of the water.
Opponents have two weeks to file exceptions to the judge's proposal.
Ultimately, the director of the state Department of Environmental Quality will make a decision on whether the fish farm should keep its permit.