Study: Virus likely contributed to 2014 Toledo water shutdown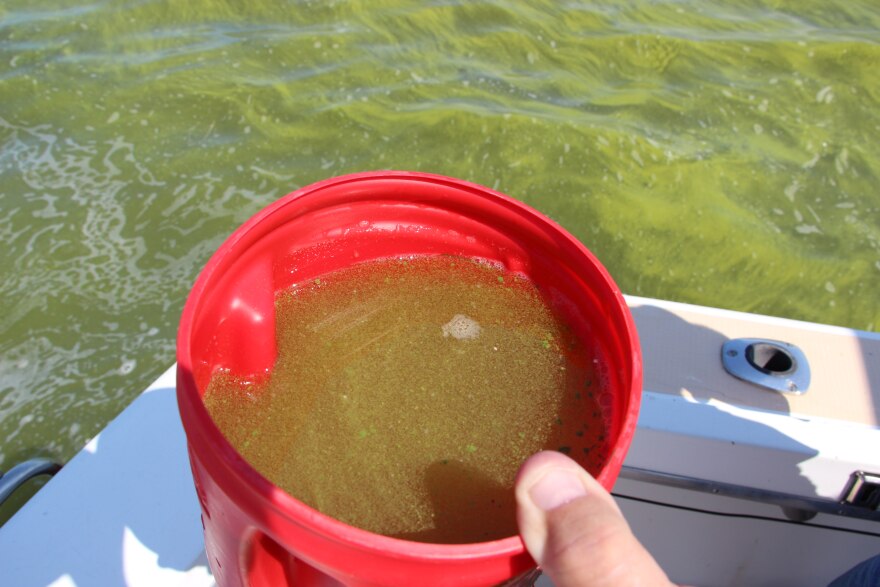 It's been three years since toxic blooms on Lake Erie contaminated the tap water in Toledo and forced the city to shut down its water supply for several days. Now, a new study says a virus may have played a role in the crisis.
Thick, green blooms of cyanobacteria form on Lake Erie every year. But the study led by researchers from the University of Tennessee and James Madison University says the 2014 bloom had an exceptionally severe viral infection.
Cyaynobacteria release a harmful toxin called microcystin. Usually, microcystin stays trapped in the cell until the cell dies, but viral infections can cause cells to break open and leak toxins into the water.
University of Tennessee microbiology professor Steven Wilhelm says more testing needs to be done, but it's probable that viruses increase the likelihood of the toxin getting into the water supply.
"The study changes the way we think about how the toxin moves around aquatic systems, and get into water supplies. It may help us understand how these organisms persist in nature," Wilhelm said.
Wilhelm says the study also shows that cyanobacteria ecology is much more complicated than previously thought.
"This is not an isolated organism living by itself. It lives in a community, it lives with other bacteria, it lives with algae, it lives with fish, and it lives with viruses," he said.
Wilhelm says the viruses in the study are specific to bacteria, and don't infect humans.
The study was published in the journal Environmental Science and Technology. The team of researchers included several University of Michigan scientists.