Kent County's PFAS health effects study taking more time than planned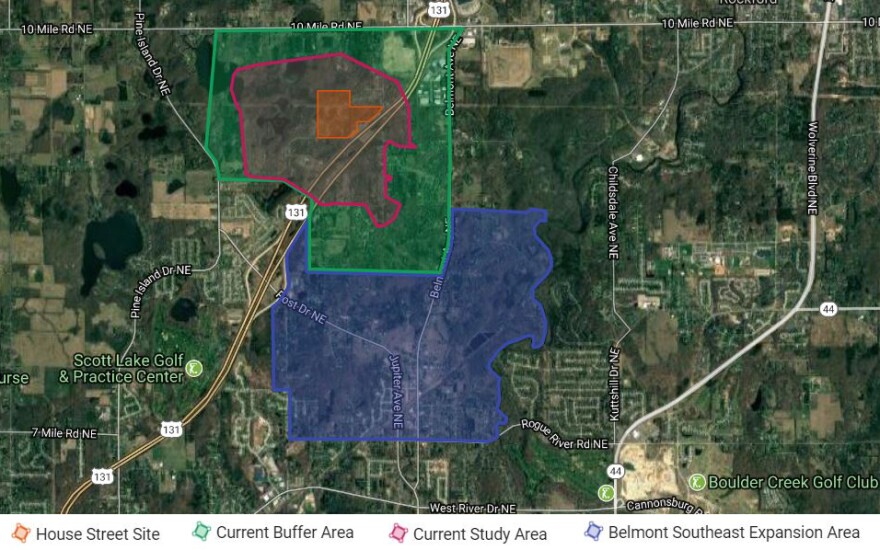 Residents in Kent County might have to wait a bit longer before they know all of the health effects of the chemicals in their groundwater.
A study about the effects of PFAS exposure is being delayed while Kent County officials get help from federal health experts.
Shoe manufacturer Wolverine Worldwide is believed to have caused the contamination. Wolverine used Scotchgard to waterproof shoes in the 1960s and 70s.
The Scotchgard contained PFAS, the same chemical discovered in wells of nearby homes at levels well above the EPA health advisory level of 70 parts-per-trillion.
Brian Hartl, with the Kent County Health Department, says the Centers for Disease Control's Agency for Toxic Substances and Disease Registry is getting involved in the study.
"We were going to bring them in to give us some guidance on what to do in regards to assessing the health of these individuals," Hartl said.
The county wanted the surveys to be out in the early months of 2018. But now, it is unsure of when those surveys will be delivered.
"It's going to delay this a little bit, but I think the main thing is we want to do this right. And so I think involving the experts at the federal level will allow us to do that," Hartl said.
Hartl recommends that residents drink bottled water or use water filtration systems while the study continues.
An entirely separate study is being done about specific forms of cancer associated with PFAS exposure. That ongoing study is going a bit slower than officials expected but for different reasons.
Hartl explained that the cancer study is moving slowly because all the forms of cancer were lumped together originally but are now being expanded upon for the purpose of the study.