Michigan will spend $1.7 million to test for PFAS in public water supplies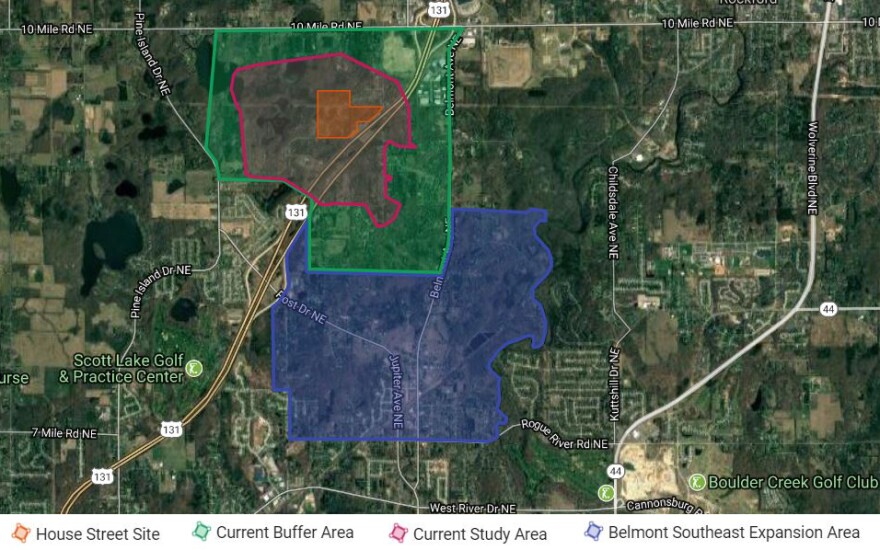 Michigan will spend $1.7 million to test water supplies around the state for certain kinds of industrial chemical contaminants. The chemicals are known as PFAS, which stands for per- and polyfluoroalkyl substances.
"Although acceptable PFAS exposure levels continue to be debated nationally, the right thing to do here in Michigan is advance our knowledge of this emerging contaminant," Carol Isaacs, director of the Michigan PFAS Action Response Team (MPART) said in a press release Friday. "We will share what we learn with the public and are prepared to advise communities, if necessary, on steps they can take to reduce PFAS levels in their water supplies."
For decades, PFAS were widely used in everything from firefighting foam to waterproof shoes. The chemicals have been linked to a variety of health issues, including certain kinds of cancer. Unsafe levels of the chemicals have been detected in lakes and drinking water across Michigan, including near military facilities and industrial sites.
The state's Department of Environmental Quality says it has begun sending letters about the water testing study to all of Michigan's 1,380 public water systems, as well as 461 schools that get their drinking water from private wells.
"Michigan has moved quickly to protect people from potentially unsafe drinking water in communities with known PFAS contamination from historical industrial or military activities," said MDEQ Director C. Heidi Grether. "MPART is taking this next proactive step to survey other parts of the state and gather important baseline data on the presence of this emerging contaminant in the environment."
MPART will be administering the survey, which it says is "the first comprehensive, state-driven study of its kind." The group, established by Governor Rick Snyder last November, is coordinating efforts to respond to PFAS contamination by state, federal, and local agencies.
Tom Bruton, a scientist at the Green Science Policy Institute and an expert on PFAS recently told Stateside's Cynthia Canty that contamination from the chemicals can be particularly difficult to clean up.
Ideally, when you're dealing with a contaminated site, you can imagine an aquifer underground is sort of like a cup of Coke, and that all the liquid in that cup of Coke is contaminated, you'd like to clean it all up. For other types of contaminants, we have, for instance, bacteria that we can use to clean up all the contaminated groundwater because those bacteria can break down the contaminants. That doesn't work with PFAS because they're so stable, they're so strong. Instead, all we can do is basically filter out the Coke that's coming out of the straw that you have into this cup, so any well that's pulling up water that's contaminated with PFAS, we can filter that water, but we're not really taking care of the problem.
And it looks like Michigan will have a lot of cleaning up to do. The state leads the nation in PFAS contamination sites, according to a recent report from the Environmental Working Group.