Oscoda man on Michigan, Air Force PFAS cleanup agreement: "It's a big nothing burger."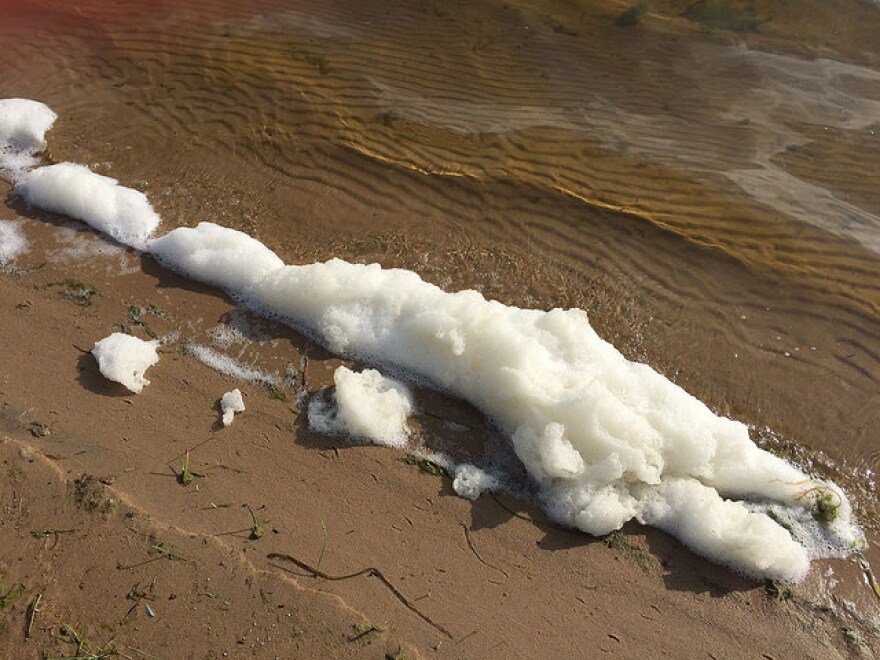 The state of Michigan and the US Air Force have reached an agreement to speed up PFAS contamination cleanup around the former Wurtsmith Air Force Base.
But not everyone in the city of Oscoda is impressed.
Anthony Spaniola owns land on Van Etten Lake in Oscoda. He calls this new agreement "grossly misleading" to the public.
"It's a little bit like those appliance or used car ads that we see in the newspapers claiming there's a big blow out sale. Then you read the fine print and find out it's a big nothing burger," Spaniola.
Spaniola says the agreement does not go far enough to address PFAS in the area's groundwater.
"What we need is immediate action to clean up the contaminant plumes that are contaminating the public beach, the state campground, and the large youth camp area along Van Etten Lake," he said.
A spokesman with the Michigan Department of Environment, Great Lakes, and Energy told Stateside negotiations are ongoing with the Air Force.
He says the state remains committed to holding the Air Force accountable for PFAS clean-up.
Spaniola was a guest on Stateside Tuesday. Listen to the interview above.