Army Corps of Engineers takes comment on Line 5 tunnel proposal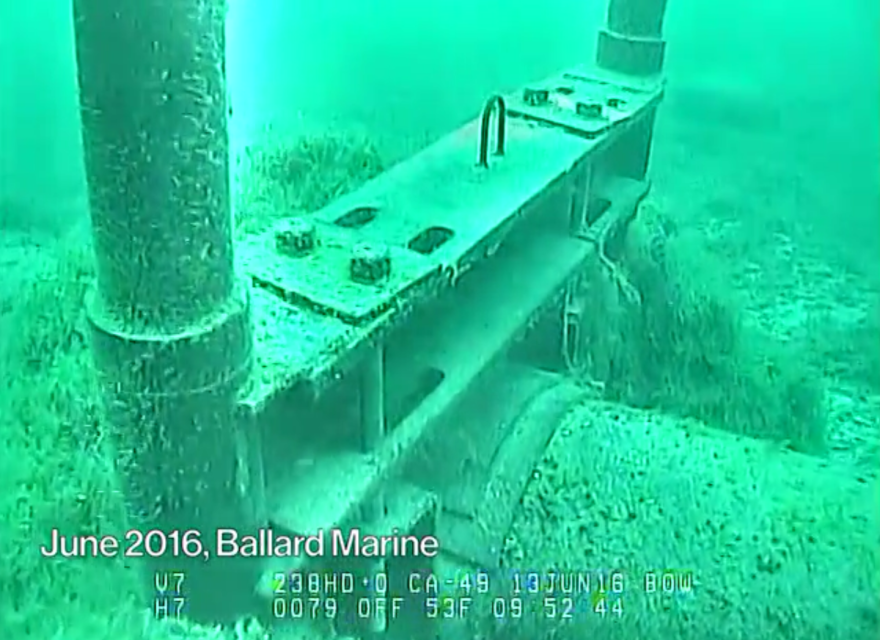 The U.S. Army Corps of Engineers held a public comment period Monday as part of a review of Enbridge Energy's permit for a tunnel to house a replacement section of the Line 5 pipeline beneath the Straits of Mackinac.
As part of the process, the Army Corps will determine whether an additional environmental impact review of the project is necessary.
According to the Corps, the governor's recent announcement that she's revoking the easement for Line 5 has not terminated either state or federal reviews of the tunnel project.
Whitney Gravelle is an attorney for the Bay Mills Indian Community.
"Given the risks and harm to species, economy, wetlands, economy, cultural resources and most importantly Tribal Treaty rights which are the supreme law of the land, Line 5 is a pipeline that should be decommissioned as quickly as possible and a tunnel project that should not be granted a permit," says Gravelle.
Michael Alaimo is with the Michigan Chamber of Commerce, which supports the project.

"The Great Lakes tunnel project will play a vital role in the process of job creation and energy security for years and decades to come. We strongly support its construction," he says.
In a statement, an Enbridge Energy spokesman said the public hearing "shows the process for approving our application with the U.S. Army Corps of Engineers (USACE) is moving forward in a timely manner. We support a thorough, robust regulatory process and believe a diversity of viewpoints and perspectives are important, and we welcome the wide-ranging public input that is part of the hearing."
The public comment period for the application will end on December 17.
Editor's note: Enbridge is one of Michigan Radio's corporate sponsors.