Minnesota-based 3M sues Michigan over PFAS regulations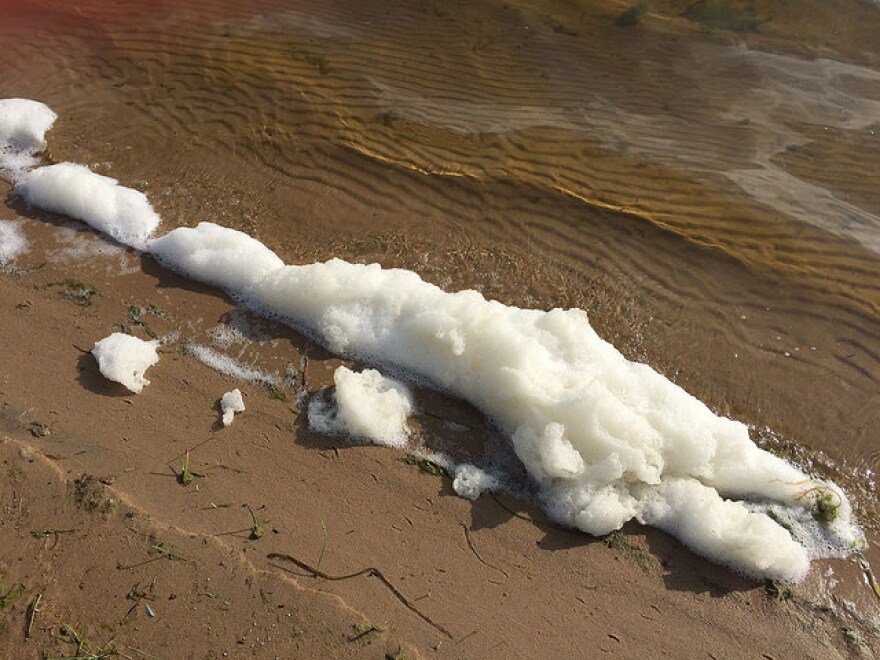 Minnesota-based company 3M is suing the state of Michigan over its regulations of per- and polyfluoroalkyl substances, or the PFAS family of chemicals. Michigan's regulations on PFAS in drinking water were finalized in August 2020, and are among the most stringent in the country.
Exposure to some kinds of PFAS has been linked to increased cholesterol, impaired reproductive and immune systems, impaired growth in children, and heightened risk of kidney and testicular cancers. Currently, there are no federal standards from the Environmental Protection Agency for the PFAS family of chemicals in drinking water.
The lawsuit from 3M called the regulations "scientifically flawed" and "the result of a rushed and invalid regulatory process."
3M has manufactured PFAS chemicals for decades, and this is not the first legal dispute between 3M and the state of Michigan. Attorney General Dana Nessel sued 3M in January 2020 for withholding information on PFAS's harmful effects. 3M was also the subject of a lawsuit brought by Kent County residents over PFAS contamination in Parchment.
Tony Spaniola is one of the founding members of the Need Our Water action group, and lives in Oscoda—a community impacted heavily by PFAS pollution from the former Wurtsmith Air Force base.
He notes that investigation in Michigan into the impacts of PFAS started during former Republican Governor Rick Snyder's administration, and the eventual regulations had to go through a slew of approval processes.
"I don't think that was rushed at all, there's been plenty of research that's been done on PFAS chemicals over the last decade for sure, and that claim just doesn't strike me as realistic," he said.
Among those processes were a period of time for public comment, as well as a panel of industry stakeholders some have called the "polluter panel," Spaniola says.
"It is ironic that we have a company from out of state trying to tell us how to regulate our health and safety here in Michigan. I find that troubling. Michigan can take care of itself, and Michigan has done that."
3M spokesperson Sean Lynch provided the following statement regarding the lawsuit:
Environmental regulations should be set using established processes and rigorous science that provide public transparency and accountability for regulators. In its rush to establish these regulations, the State of Michigan acted arbitrarily without measured consideration of the scientific evidence, nor serious consideration of the costs, particularly considering the speculative benefits of these regulations' enforcement. This lawsuit aims to prevent these arbitrary, burdensome restrictions from being implemented unless regulators follow prescribed processes for rulemaking.
In a statement, Attorney General Dana Nessel said that 3M was "shirking its responsibility" to maintain clean water for Michiganders, and that the lawsuit was an "irresponsible attack." She says her office will work to get the case dismissed.