Some Michigan veterans frustrated with Governor Whitmer's lack of progress on veterans issues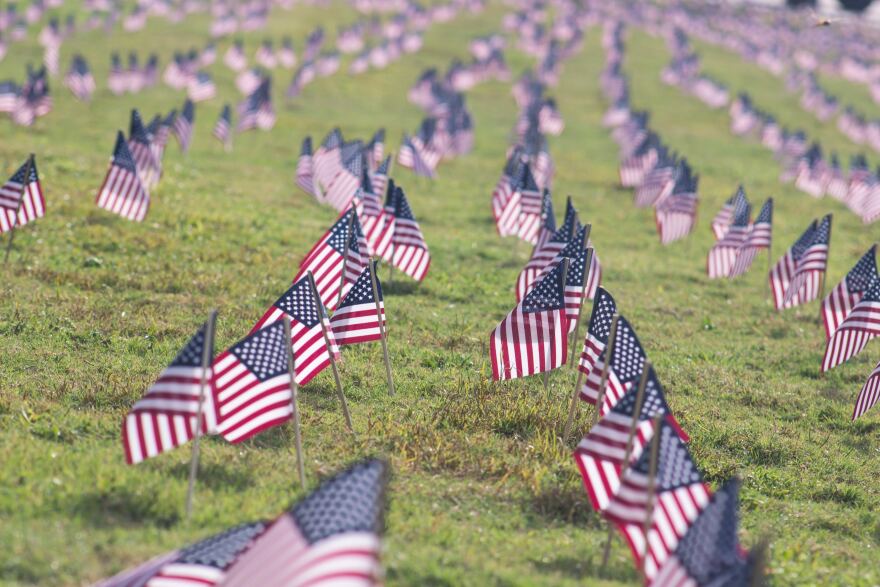 On this Veterans Day, we're 10 months into Governor Gretchen Whitmer's term. Air Force veteran Stephanie Zarb helped advise Whitmer's campaign for governor as co-chair of the Veterans for Whitmer group. Zarb told Stateside that despite Whitmer's promises to make sure veterans get the benefits to which they are entitled, the administration has actually made it harder for veterans to access those benefits.
In October, Whitmer cut funding for the County Veteran Service Fund Grant and the Buddy-to-Buddy Volunteer Veteran Program from her budget. These two services are "critical" in connecting veterans to their federal benefits, said Zarb.
"My issue is not that veteran programming got cut," Zarb said. "The problem is what got cut are the programs that help veterans connect to their benefits. And so it doesn't matter how good your other programs are. Even if those programs find veterans, if they can't access a VA-accredited service officer to give them access to their federal benefits, those other benefits aren't as important."
The Veterans Benefits Administration is responsible for determining whether veterans are eligible for benefits, not connecting them to opportunities. VA-accredited service officers are the people navigating the available resources and passing on that information to veterans.
In Michigan there are approximately 600,000 veterans—the 11th highest population of veterans in the nation. Most of the state's veterans are from the Vietnam era, and services were limited when they came home in 1975, said Zarb.
"I think most people would say we failed them when they came home, and we have continued to fail them for 50 years," Zarb said.
Last month, the Michigan Veterans Affairs Agency (MVAA) leadership embarked on a 13-stop listening session. The stated goals are to make sure veterans are heard, their questions are answered, and to get more of Michigan's nearly 600,000 military veterans connected to federal benefits. But, Zarb said, the MVAA spent $4 million on a similar listening tour just a few years ago.
"These questions have been asked, and they've been answered," Zarb said. "And our Vietnam veterans really don't have the time to go through a whole other cycle."
Stateside offered Governor Whitmer's office an opportunity to respond to Stephanie Zarb's comments. We did not hear back.