Heart valve replacement procedure increasingly used for high-risk patients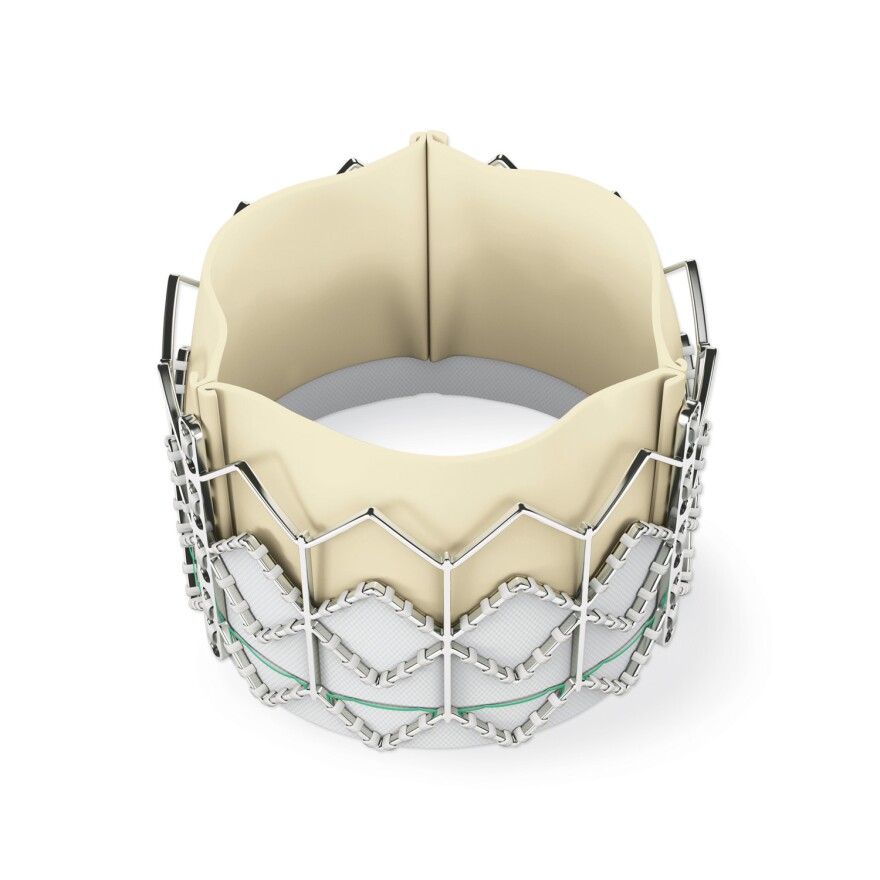 More Michigan hospitals are using a new device to treat a heart condition without invasive surgery.
About 1.5 million Americans suffer from aortic stenosis. That's when a valve in the main artery carrying blood out of the heart doesn't fully open.
Symptoms include shortness of breath, decreased exercise capability, chest pains and fainting.
Dr. Christopher Rogers is an interventional cardiologist with Bronson Methodist Hospital in Kalamazoo.
He says about 30 percent of patients with aortic stenosis aren't healthy enough to survive open heart surgery -- often older people.
Rogers says a new procedure called transcatheter aortic valve replacement -- or TAVR -- uses a valve made from cow heart tissue. The valve is placed into the patient using a catheter, either through a small incision in the groin or next to the heart.
"It functions to alleviate the pressure and improve the flow from the left ventricle to your body," Rogers says.
Rogers says other high-risk patients can also benefit from the technique.
"People who've had a cancer that required radiation therapy to their chest, which increases their risk of surgical intervention, or people who have had a prior bypass surgery, and their bypass grafts are right beneath their sternum," he says.
The Food and Drug Administration approved the Sapien valve in 2011.
Bronson Methodist Hospital teamed with Lakeland Regional Medical Center in St. Joseph to provide the surgery. Beaumont Hospital in Royal Oak, Center for Structural Heart Disease at Henry Ford Hospital in Detroit, McLaren Nortern Michigan in Petoskey and University of Michigan Health Systems in Ann Arbor also perform the procedure.