Ebola is deadly, but expert says risk of spread in U.S. is low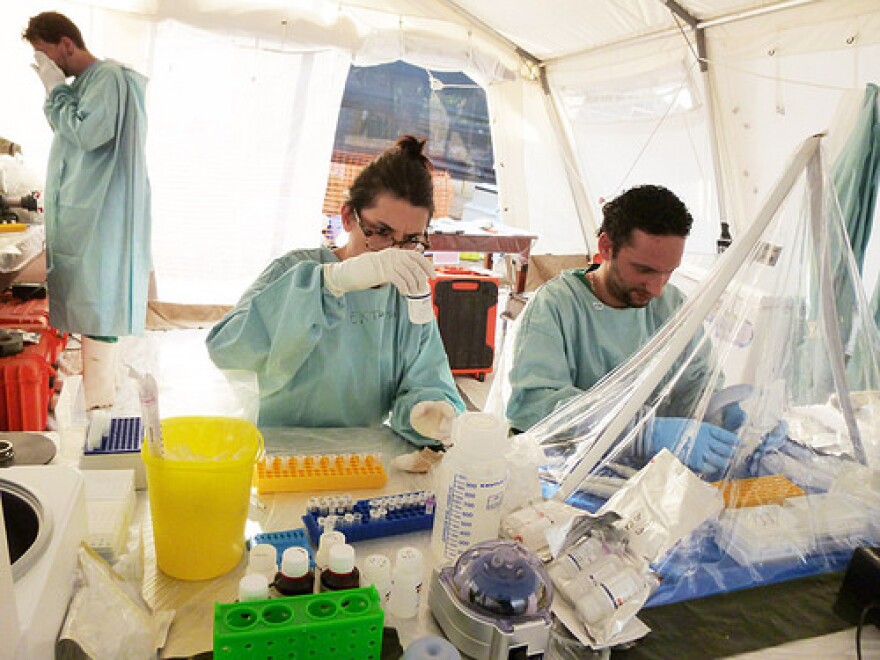 A senior American health official says the U.S. will be sending at least 50 public health experts to West Africa over the next month to tackle the worst-ever outbreak of Ebola.
Thomas Frieden, director of the Centers for Disease Control and Prevention, told the BBC that Ebola was currently out of control but could be easily stopped with basic health practices.
"We do know how to stop Ebola … Find the patients, make sure they get treated, find their contacts, track them, educate people, do infection control in hospitals. You do these things and you have to do them really well, and Ebola goes away," Frieden said.
Even with that, the questions remain on the minds of many: What is the possibility of Ebola spreading further?
Eden Wells, epidemiologist at the University of Michigan, joined us on the show. She said the U.S. has the public health infrastructure, knowledge, as well as the ability to control the disease spread.
"We have a system here in the U.S. that the CDC will be immediately aware if somebody on the plane became ill. "
Wells also pointed out that Ebola is relatively less infectious compared to many diseases such as measles.
"Ebola requires a direct contact with fluids from the affected person ... Also, somebody has to have symptoms of the disease before they can spread it. So if you are traveling on a plane and somebody got off the plane then became sick a little later, chances are you are not exposed to the person on the plane," Wells said.
* Listen to the full interview with Eden Wells above.