New book challenges idea that red meat is bad for you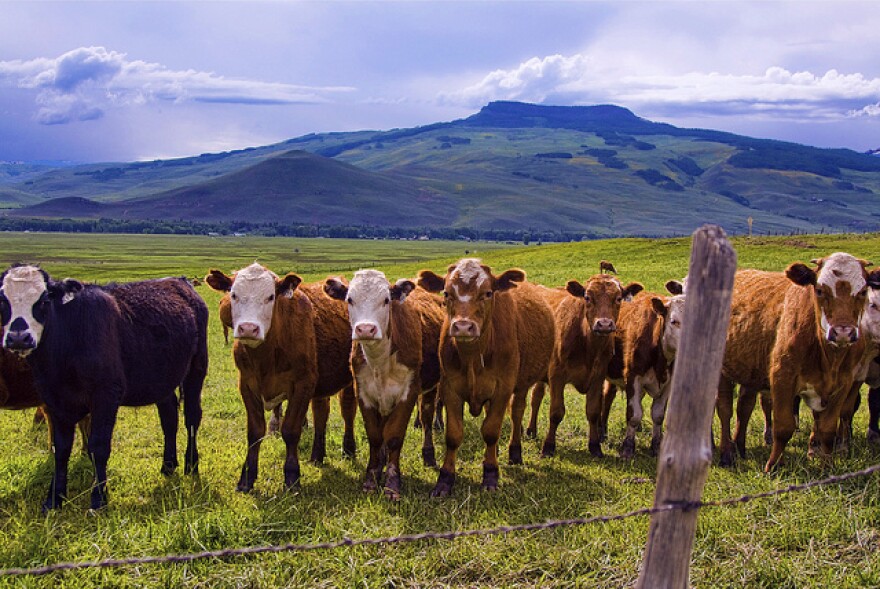 You've no doubt heard that eating red meat is not healthy, or that beef production is a big contributor to greenhouse gases. It's been suggested often that we'd all be better off if we reduced or eliminated beef from our diet.
A new book challenges much of what we've been told about raising cattle, and consuming dairy and beef. Defending Beef: the Case for Sustainable Meat Production was written by Nicolette Hahn Niman, an environmental lawyer and a vegetarian-turned-cattle-rancher.
Niman says the symbiotic relationship between large grazing animals and grasses is crucial for a healthy ecosystem. While many wild animals like buffalo are gone, Niman says large grazing animals are still needed and that domesticated animals can be used as a proxy.
Niman argues against the message that red meat is bad for us. She cites recent research that there are other major factors in our diet that can explain the rise of diabetes, heart disease, and other health issues. Those factors include an increase in sugar and grain consumption, along with our taste for processed and fast food.
The beef industry long lobbied for what it calls "agricultural disparagement laws," suing reporters and even Oprah Winfrey for making negative comments about the beef industry. Niman strongly opposes these measures, calling them "veggie libel laws," and saying such libel laws would go against transparency in the food industry she feels goes against sustainable and healthy practices.
Listen to Niman discuss her book above