Stateside: UAW leaders working with feds; surviving otherness; health and economic security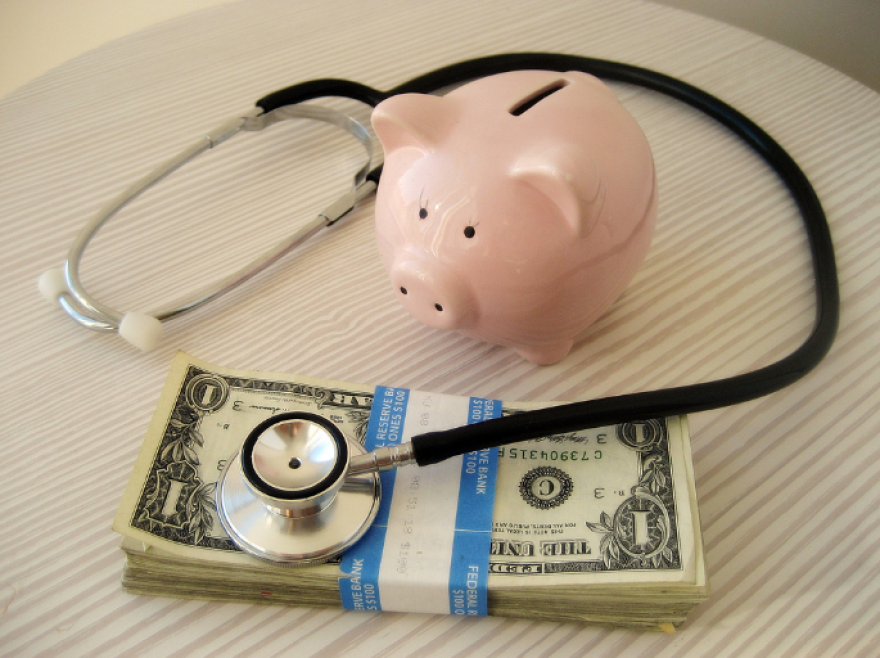 Today on Stateside, top United Auto Workers union leaders are now working with federal investigators on the probe into corruption at the UAW. Plus, we talk to the Detroiter who is just one country away from having visited every United Nations recognized country. She is aiming to be the first black woman to do so.
Listen to the full show above or find individual posts below.
Corruption probe, tariff pingpong, impeachment inquiry, and economic decline complicate GM, UAW contract talks
SS_20191003_Howes_Strike_Negotiations_Obstacles.mp3
Stateside's conversation with Daniel Howes
The UAW strike against General Motors is heading towards the three-week mark. Casting giant clouds over the bargaining table: the chaos over possible impeachment, the gloomy state of affairs for manufacturing, and the deepening federal corruption probe into top UAW leadership.
We talked to Detroit News business columnist Daniel Howes about the news that top UAW officials are now helping the feds build a criminal case against UAW President Gary Jones, and how a possible economic downturn and the impeachment inquiry into President Donald Trump are coloring the union's contract negotiations with GM.
With just one trip left, Detroiter aims to be first black woman to visit every country in the world
SS_20191003_Nabongo_world_travel.mp3
Stateside's conversation with Jessica Nabongo
Most of us feel pretty proud of ourselves for being able to get ourselves overseas to visit some far-away country. But you can aim higher. Detroiter Jessica Nabongo sure has. The writer and photographer, who shares her travels on the blog The Catch Me If You Can, aims to be the first black woman to have documented proof of her visits to every single country recognized by the United Nations: 195! We spoke with Nabongo about her travels and her goal to "disrupt" the stereotypical image of the world traveler. We checked in just a few days before she leaves for the Seychelles and crosses the final country off her list.
New Michigan Radio podcast explores how to survive "otherness" with your humanity intact
SS_20191003_Huffman_SSD_podcast.mp3
Stateside's conversation with Bryce Huffman
What do you do when you're the only one like you in the room? When your race, sexuality, gender identity, or disability set you apart? Michigan Radio's new podcast Same Same Different explores how to survive when you're the "other." Host Bryce Huffman talked to Stateside about how his own experiences as the other informed the podcast, and what he hopes people get from listening.
You can subscribe to Same Same Different on Apple Podcasts, NPR One, or wherever you get your podcasts. The first episode drops Monday, October 7th.
A launch party for the podcast will be held at Stella's in downtown Grand Rapids on Monday, October 7th from 7:00-8:00 P.M.
The ACA boosted financial well-being along with physical health, says UM economist
SS_20191003_Health_insurance_study.mp3
Stateside's conversation with Sarah Miller
The Affordable Care Act was designed to give more Americans "the financial security of health insurance." Multiple studies have found that the ACA has led to improvements in people's physical health. Now, a recent study suggests that the ACA also improved their financial well-being. We talk to Sarah Miller, an assistant professor in economics at University of Michigan and one of the study's co-authors, about the impact the healthcare law has had on the pocketbooks of enrollees.
Administrative rule change could interrupt mental health care for thousands, say counselors
SS_20191003_LARA_rule_change.mp3
Stateside's conversation with Carol Thompson
Some mental health practitioners could lose their ability to diagnose and treat mental disorders with psychotherapy. That's thanks to a pending rule change to the state regulations governing licensed professional counselors. Opponents of the rule changes say it could interrupt mental health care for thousands of patients across the state.
We spoke with Carol Thompson, state watchdog reporter for the Lansing State Journal, about why the Michigan Department of Licensing and Regulatory Affairs is changing the rules, and what it would mean for an already-strained mental health care system.
(Subscribe to the Stateside podcast on iTunes, Google Play, or with this RSS link)