Experts on leaving the house: if you touch stuff, wash your hands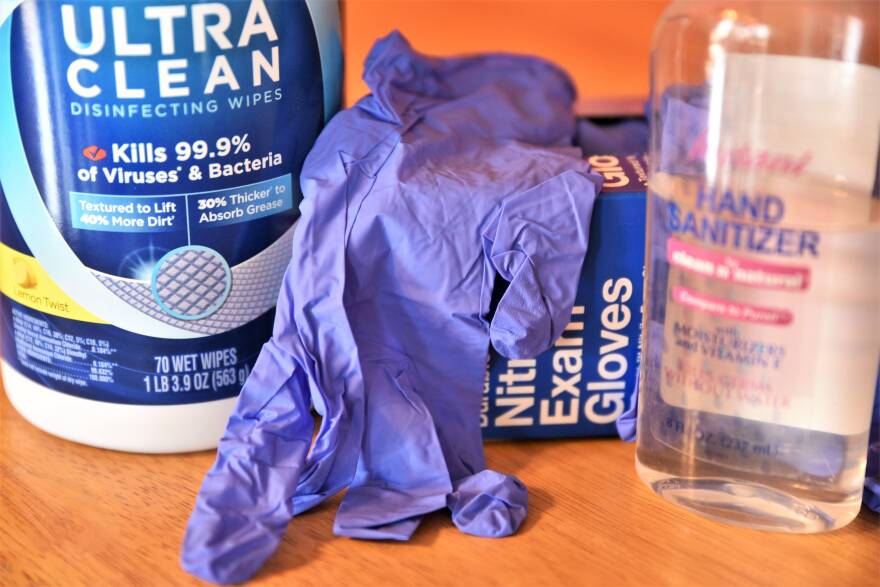 If you leave your home, take proper hygiene precautions.
"You cannot possibly interact with an environment, go out into the world and wipe and secure every single surface," said Sue Anne Bell, Assistant Professor at the University of Michigan's School of Nursing. She added, "do your due diligence in maintaining hygiene."
She advises using disposable gloves if you're out and touching anything other people have touched. However, gloves are in short supply in some areas. At the very least, she advises keeping disinfecting wipes and hand sanitizer with you. Wash your hands as soon as possible.
PIN pads and ATMs
If you're using a debit card at a retailer or an automated teller machine, wear gloves if you've got them. If not, wash your hands before using a PIN pad or ATM key pad. If you can, use a disinfecting wipe on the pad. Then, after you use the key pad, if you've got hand sanitizer with you, use that on your hands. Wash your hands as soon as possible.
Associate Professor of Medicine at Michigan State University Peter Gulick advises carrying a spray bottle of disinfectant. He says using wipes alone just smears things around and he prefers spraying the key pad and then wiping before you use it.
Pumping gas
Wipe the pump handle. Get your gasoline. Use hand sanitizer. Wash your hands as soon as you can.
Opening doors
Use your elbow or shoulder if you can. If you have to touch the door handle, use hand sanitizer or wash your hands. Don't touch your face in the meantime.
Gulick says for some people, not touching your face is very difficult. "Keep your hands clean," he said, adding, "If you find yourself with your hands on your face, at least you've got your hands clean already."
Then the likelihood is that when you do touch your face, your hands are fairly sterile.
Grocery stores
"Keep in mind that COVID-19 is spread by droplets such as someone sneezing or coughing on something," Bell said. She added that it's not likely that someone is going around sneezing and coughing on every single thing you buy. But, let's say someone did do that. If you're handling that product when you get home, wash your hands.
"If you want to go to the extreme of wiping everything down, that's certainly something some may consider," Bell said, adding, "I would advocate for following preventive practices like washing your hands."
Gulick says rather than picking individual fruit such as oranges or apples, buy a bag. At least the fruit is not directly handled by other people. Then wash your fruit like you should be doing anyway.
Picking up take-out from the restaurant
The biggest concern is social distancing. Try to maintain a distance of six feet with anyone you interact with. Beyond that, Bell says "…if you get a takeout box and you wanted to wipe down the exterior of the box, you can do something like that." Wash your hands. Then transfer the food to your own plates and use your own utensils.
Gulick suggests asking the person handing you the food to put it in the seat or as he saw one person do, pop the trunk and have them put it there. That avoids violating that social distance of six feet.
Bell says it basically comes down to this, "You touch stuff; wash your hands."
Want to support reporting like this? Consider making a gift to Michigan Radio today.