Former Detroit Public Library official charged with bribery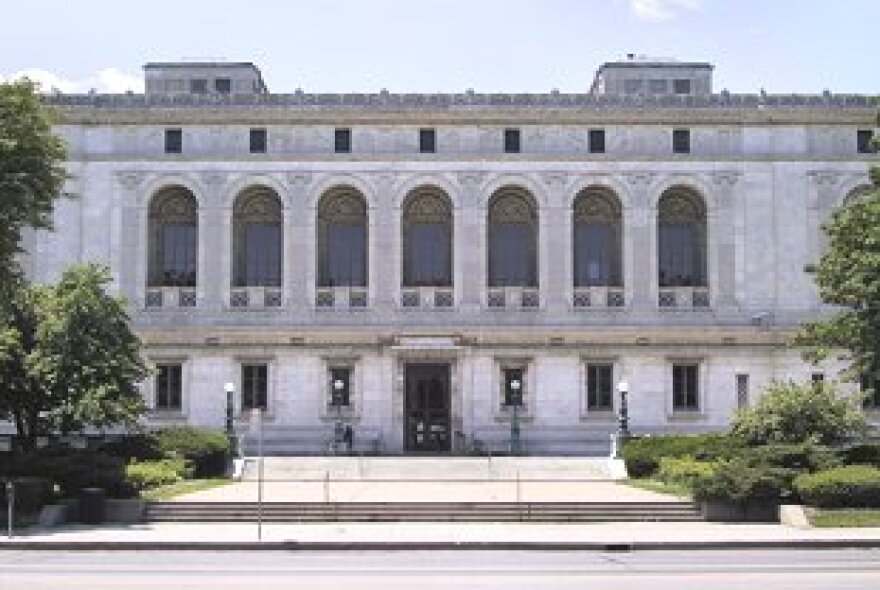 Tim Cromer, the former chief administrative officer for the Detroit Public Library, was charged with taking $1.4 million dollars in bribes.
Cromer and two contractors were indicted on 21 counts after the FBI raided the library offices last November.
Christine MacDonald of The Detroit News has more:
"Instead of maintaining branches…this money allegedly went to benefit folks' pockets in a library system in desperate need for every penny it can get," said Jonathan Kinloch, a library commissioner. The system closed two branches, Mark Twain and Richard, in 2011 to save about $1 million a year and reduced the hours of other branches. Cromer helped make recommendations to close the branches.
Macdonald's report cited Cromer's position as one that rang in at $145,323 a year.
He was fired in February 2013 after a seven-year career at the Detroit Public Library.
Contractors James Henley and Ricardo Hearn have also been charged and could receive 10 years per count if they're convicted.
James Henley
In an FBI press release, U.S. Attorney Barbara L. McQuade said that Cromer aided Henley in starting a business in 2007 called Core Consulting & Professional Services and told him to submit a proposal for information technology services at DPL:
Cromer arranged for Core to win the bid and approved various change orders and extensions, causing the Detroit Public Library to pay Core a total of $1.8 million. Henley is alleged to have kicked back about $500,000 to Cromer until Core's contract with the Detroit Public Library was terminated in January 2008. Cromer terminated the contract to prevent officials from discovering the kickback scheme. Even after the contract was terminated, Cromer instructed Henley to continue submitting invoices on behalf of Core. Cromer continued to approve the invoices, and Henley kicked back an additional $125,000 to Cromer.
Ricardo Hearn
The FBI says Hearn gave Cromer kickbacks too after Cromer allegedly "approved no-bid professional services contracts for Hearn's company," stated the FBI press release.
Hearn's company, Cubemation LLC, provided ITS services for the library from 2008-2010.
From the press release:
According to the indictment, Cubemation received about $2.8 million in payments from the Detroit Public Library, and Hearn delivered about $800,000 in cash to Cromer during that time period," the press release said. "If the three men are convicted, they would each be sentenced to a maximum of ten years in prison and would be fined up to $250,000 per count.
- Lucy Perkins, Michigan Radio Newsroom