The Detroit Journalism Cooperative is an integrated community media network providing insight on the issues facing Detroit. It features two radio stations, an online magazine, five ethnic newspapers, and a public television station-- All working together to tell the story of Detroit.The DJC includes Michigan Radio, Bridge Magazine, Detroit Public Television, WDET, and New Michigan Media. To see all the stories produced for the DJC, visit The Intersection website.Scroll below to see DJC stories from Michigan Radio and other selected stories from our partners.
Key ruling expected this week in Detroit bankruptcy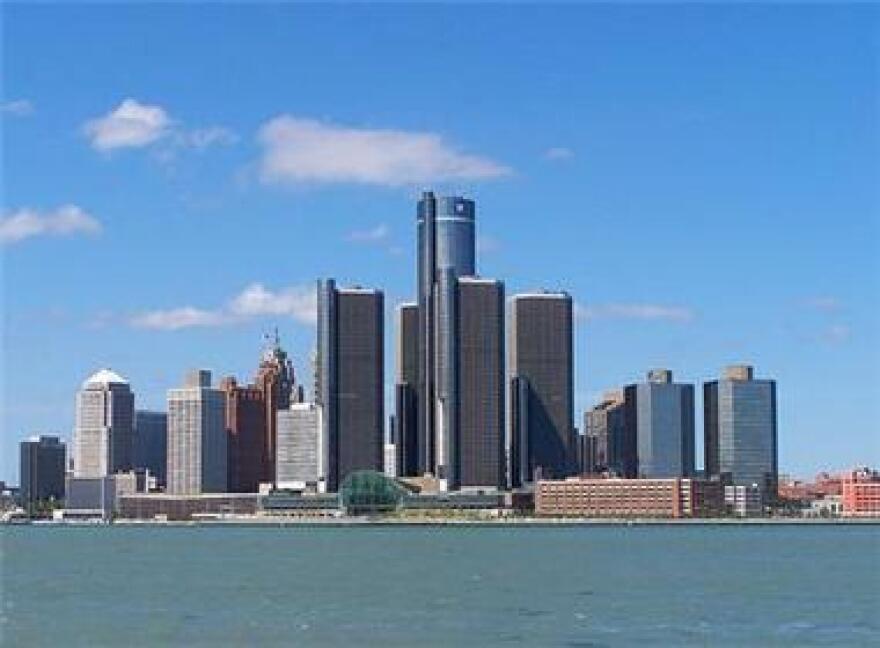 Judge Steven Rhodes will make a major ruling in Detroit's ongoing bankruptcy case this week.
Rhodes will decide whether the city can settle an interest-rate swaps deal with two major banks for $85 million.
Detroit had hoped to hedge against interest rates rising when it entered into the swaps deal on some city pension debt in 2006.
But interest rates fell to nearly 0, and Detroit has been forced to shell out about $200 million to UBS and Bank of America since 2009.
The city had secured that deal with casino revenues. Detroit emergency manager Kevyn Orr says getting full access to those revenues is critical to restructuring the bankrupt city, and the city should settle with the banks to kill the arrangement once and for all.
The $85 million offer is the third attempt to settle the matter. Judge Rhodes had rejected two previous , higher settlements as too generous to the banks.
Rhodes has also questioned whether the city should pay anything at all, given that the pension debt deal underlying the swaps agreement might have been illegal.
The city has actually sued to invalidate the whole $1.4 billion in pension debt based on that very argument. But Orr and city lawyers have argued it's still worthwhile to settle, so the city can gain hold of the casino revenues, and avoid more expensive litigation.
But many city creditors have objected to the deal, arguing in part that it's unfair to pay the banks anything when all unsecured creditors, including pensioners, face steep cuts.
After hearing arguments last week, Rhodes indicated he'll rule on the matter Friday.
Rhodes also approved Orr's effort to secure a $120 million loan from the British financial firm Barclays last week.
Orr had initially sought to borrow about $300 million from Barclays, and use the majority of that money to pay off the swaps deal.
But the deal that Rhodes approved is only for a "quality of life" loan. Orr's office says it will pump much-needed funds into city services.
Detroit interim finance director John Naglick assured city officials that's where the money would go.
"This has to be for quality of life," Naglick told the Detroit City Council last month. "We have to report it to a data room. People are going to be watching us, to make sure that we use this for what we said we were going to use this for."
City officials say most of the money will go toward upgrading the police and fire fleets, and blight elimination efforts. The allocations are outlined in Orr's revised bankruptcy restructuring blueprint, also submitted to the court last week.
There had been some concern over the loan terms. They include the possibility of an interest-rate spike if the city defaults, and use city income tax revenues as collateral.
Orr also told the court last week that Detroit hopes to emerge from bankruptcy by mid-October.