On this page you'll find all of our stories on the city of Detroit.Suggest a story here and follow our podcast here.
Detroit PD investigating whether Shepard Fairey defaced city property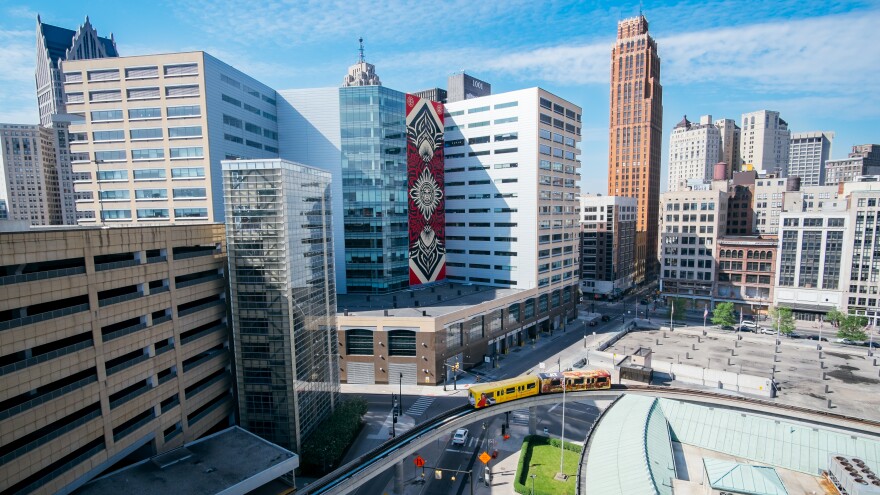 The street artist known for his Andre the Giant sticker campaign and Barack Obama "Hope" poster unveiled a 180 foot mural in downtown Detroit last month.
It turns out, that may not be all Shepard Fairey left behind.
The new mural was sanctioned, but now Detroit police are trying to figure out whether Fairey also tagged buildings and roadways around the city without permission.
Detroit Police Chief James Craig said the investigation will be treated like any other case.
"We'll let the facts show what they show [as we] continue to move forward with this investigation," Craig said.
Mayor Mike Duggan said the Wayne County Prosecutor's office has handed down seven different felony charges for graffiti in the last six months.
"The amount of graffiti [in the city] has been dramatically reduced," he said.