Attorneys discuss a Flint water class action lawsuit
Attorneys are hoping to sign up tens of thousands of Flint water customers for a class action lawsuit against the city and state.
The suit was filed Friday on behalf of four families.
Attorney Trachelle Young says they are seeking damages for people suffering health problems because of Flint's problem-plagued drinking water.
"I don't think the community has any idea how truly extensive the damages are," says Young.
For 18 months, starting in April of 2014, the city of Flint got its tap water from its namesake river. But shortly after the switch, Flint residents complained about the water's taste, smell, and appearance.
People say the water burned their skin and made their hair fall out. There were also E coli outbreaks and higher than acceptable levels of chemicals in the water.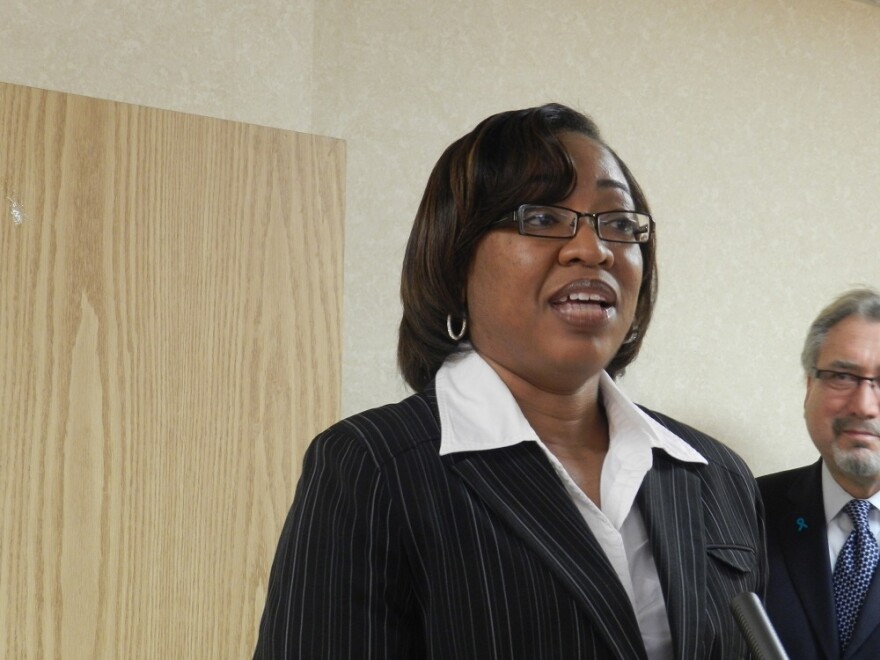 Tests have also shown high levels of lead in the water.
Researchers from Virginia Tech blame the lead problem on the corrosive Flint River. Water from the river apparently damaged lead and iron pipes in Flint's water system.
The city switched back to Detroit water last month, but people continue to claim health problems.
The class action lawsuit does not seek specific monetary damages, but it could cost tens of millions of dollars.
Michael Pitt is part of the legal team handling the class action lawsuit. His legal firm has handled class action suits against the Michigan Department of Corrections in the past.
Pitt concedes it's difficult to sue the government because of immunity provisions in the law.
"They are well protected…but not absolutely," says Pitt.
A class action lawsuit may be a long process.
The suit filed last week will likely not be certified by the federal court as a "class action" until next year.
After that, there will likely be a protracted legal fight.
Still, the attorneys handling the case are optimistic their clients will win, either in the courts, or by the city and state governments accepting liability.
A Flint city spokesman had no comment on the lawsuit.