Supreme Court decision could give Michigan's juvenile lifers a chance at parole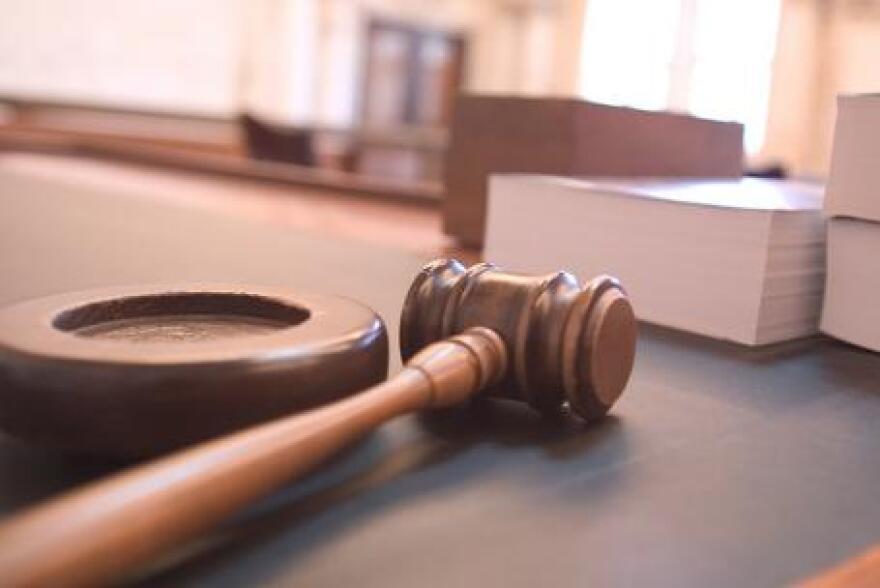 Thanks to an opinion handed down Monday by the U.S. Supreme Court, some 350 Michigan prison inmates woke up today with a new view on life.
In a six-to-three decision, the High Court ruled that all prisoners who have been sentenced to life without parole for crimes committed as minors should be given a chance to seek parole.
Deborah LaBelle is an Ann Arbor-based attorney and director of the Juvenile Life Without Parole Initiative with the ACLU.
"Even as much as you anticipate it, I think it was both a concept of joy and … the relief that we were finally at a place that the state of Michigan couldn't deny a second chance for people," Labelle says.
Tanya Raphael's son, Keith Maxey, was 17 years old when he was sentenced to life without parole after being convicted of aiding and abetting a murder. He has served eight years of his sentence so far.
Raphael found Maxey at the hospital after what authorities described as "a drug delivery gone bad." Her son had been shot several times and was on life support.
It was later determined that Maxey had nothing to do with the shooting, but he ended up receiving a life sentence without the possibility of parole.
Raphael tells us she is exceedingly grateful to LaBelle and her people for stepping up to help her son with his case.
"And when I heard the case yesterday I just began to cry and jump up and down and I said, 'It may not be today and it may not be tomorrow, but we can see the light at the end of the tunnel,'" she says.
LaBelle tells us Monday's decision builds upon a few years of Supreme Court rulings concerning how to sentence juveniles.
"What the Supreme Court has been saying is what we all know and what many people feel," LaBelle says, "is that you cannot treat children who come in conflict with the law the same as their adults. You just can't. We don't treat them that way in the civil system and you shouldn't treat them that way."
In 2012, she tells us, the Supreme Court struck down the death penalty for those under 18. The court later declared it unconstitutional to sentence minors to life in prison without the possibility for parole. The argument, LaBelle explains, is that sentencing a child to life in prison without parole is akin to handing down a death penalty.
"It's unconstitutional. It's cruel and unusual punishment, the court said," LaBelle tells us.
She says that the Michigan Supreme Court agreed in a four-to-three decision to follow that ruling for future cases, but would carry out the life sentences of the 366 inmates currently in prison who were convicted as minors.
"The three justices were prescient, and the U.S. Supreme Court yesterday said no," she says.
LaBelle tells us that two years ago a federal judge declared that all youth serving life sentences should be treated as paroleable, and ordered Michigan to develop a parole system that would give those individuals a meaningful opportunity for release.
"The state appealed that," LaBelle says.
She says a decision from the Sixth Circuit Court of Appeals is expected soon.
Meanwhile, LaBelle tells us the Michigan Legislature has passed a piece of legislation that, "If the Supreme Court rules," would require youth to serve a minimum of 25 to 40 years and a maximum of 60 years.
"Michigan has not heard the Supreme Court, has not listened," LaBelle says. "These are kids. These are children and you have to treat them as such and you have to give them hope. And you have to look at them and provide an opportunity for them to better themselves and come home."
LaBelle is confident that Monday's decision will get the ball rolling to help Maxey and other juvenile lifers someday walk out of prison.