No charges for Dearborn officers in 2 shooting incidents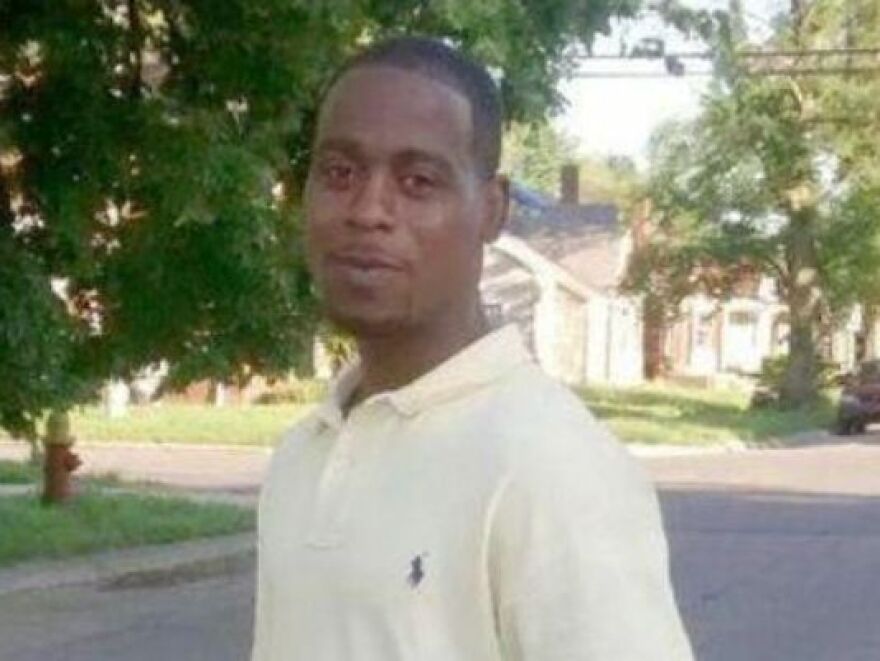 Wayne County prosecutor Kym Worthy announced Wednesday she will not charge two Dearborn police officers with crimes.
The officers were involved in separate shooting incidents that happened about a year ago.
Kevin Matthews was shot dead by a Dearborn police officer in Detroit, after a brief foot chase just after Christmas last year.
About a month later, another Dearborn officer shot and killed Janet Wilson in her car outside Fairlane Mall. Both were unarmed.
Worthy now says that after lengthy and thorough investigations, she's determined both were justified shootings in self-defense.
In Matthews' case, there is physical evidence of an "intense" physical struggle between the officer and Matthews before the shooting.
In a statement on the decisions, Worthy said a second responding Dearborn officer described the scene:
"He found Mr. Matthews lying on his left side, facing west, with the officer still holding his weapon. The responding officer observed that the officer's uniform was disheveled, shirt untucked, with mud all over and a mark on his forehead. The officer was hyperventilating and staggering on his knees, so he grabbed him by his arm to help him up. The responding Dearborn officer said that the officer told him Mr. Matthews grabbed at his pepper spray and that Mr. Matthews attempted to take his gun."
In Wilson's case, Worthy says there is substantial eyewitness evidence that Wilson was driving recklessly while fleeing police, endangering the officer who shot her and others.
Wilson was also combative and threatening others before attempting to flee, which prompted mall security to call Dearborn police:
"While this was happening, Dearborn police received a call from the Fairlane Mall security office about a woman causing a disturbance outside of JC Penney. Mall security was instructed to stay away from Ms. Wilson for their own safety. Ms. Wilson pulled out of her parking space and, instead of leaving the mall parking lot, drove in the direction of the security officers' vehicles. She drove at one vehicle, causing the driver to move his vehicle to avoid being hit in the driver's door. Ms. Wilson then drove toward another vehicle causing that driver to use evasive maneuvers. When two Dearborn Police officers arrived on the scene in their fully marked SUV, they were advised by security that Ms. Wilson was attempting to hit them with her vehicle."
The shootings were also justified acts of self-defense, Worthy said. Neither officer was ever publicly identified.
Both the Matthews and Wilson families had questioned police accounts of the shootings, noting that both victims were unarmed and suffered from mental health issues. Both families have filed lawsuits against the Dearborn police department and the officers involved.
The police-involved shootings also sparked local protests, and questions about why the investigations took so long.
Worthy addressed that last concern in her statement:
"These decisions were particularly difficult and heart wrenching for all parties involved, including me. We take our responsibility very seriously and both cases had many issues to investigate. This added significant time to our ability to come to just decisions. We interviewed numerous witnesses, reviewed reports, analyzed all the physical evidence, police training materials, medical records, and consulted with multiple experts. Thoroughness takes time."
(Support trusted journalism like this in Michigan. Give what you can here.)