Oakland County fights efforts to fix "woefully inadequate" system for those who can't afford lawyers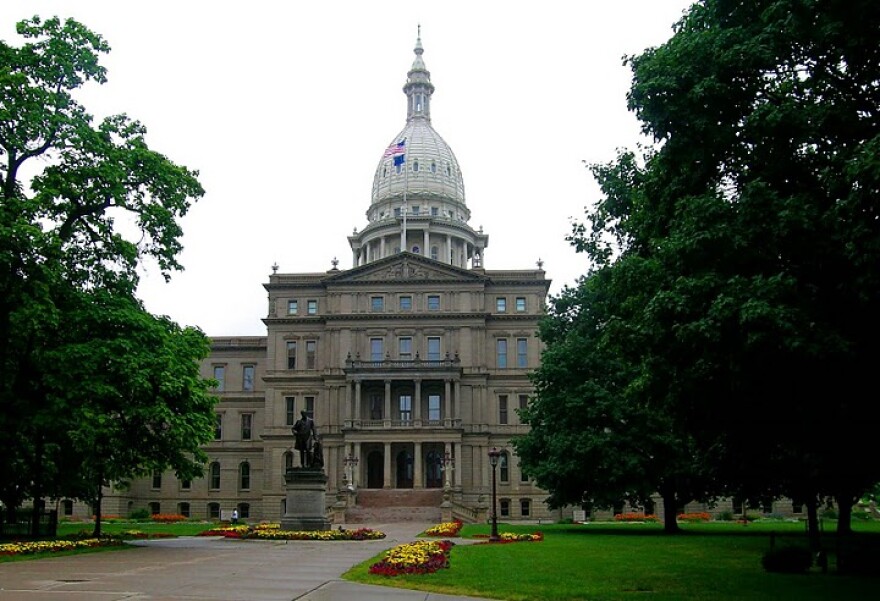 Tomorrow morning, the Michigan Court of Claims will hear a lawsuit filed by Oakland County. The county is challenging new criminal defense standards for defendants who are too poor to afford a lawyer.
These new standards were created by a panel appointed by Governor Snyder. The idea was to set up uniform standards throughout the state. Each county is supposed to draw up a compliance plan and submit it to the state by mid-November.
Oakland County, however, is asking the judge for a stay on the issue.
Keith Lerminiaux, Oakland County's Corporation Counsel, and Tom Boyd, a judge in Ingham County's 55th District Court, joined Stateside to discuss the state's new standards and Oakland County's lawsuit.
According to Boyd, the new standards are fourfold: continuing legal education for lawyers, access to experts and independent investigators, lawyers appearing with the defendant from the first court appearance, and how quickly the lawyers meets with the client.
He describes these changes as being necessary, and says that "Michigan's system for providing indigent defense is woefully inefficient."
"In 2008, the National Legal Aid and Defender Association did a study at the request of the Michigan Legislature of the statewide system for providing lawyers to poor people accused of crime. That report is titled 'Race to the Bottom.' Essentially, it concluded that we're more concerned about dollars than justice," Boyd said.
He also said that moving the management of this defense system from the state judicial branch to the executive-appointed panel was an effort to ensure the independence of the judiciary in court cases.
However, Lerminiaux sees these efforts as circumventing the state constitution.
"They [the members of Snyder's panel] are trying to directly regulate attorneys, which is exclusively reserved to the Michigan Supreme Court ... so we [Oakland County] think that the steps they're trying to take are unconstitutional," Lerminiaux said.
Boyd, on the other hand, is concerned with ignoring precedent on the federal level.
"The United States Constitution is clear," Boyd said. "You have a right to have a lawyer, and since 1963, you have a right to have a lawyer that's paid for the by the government. In Michigan, we're not doing that."
However, the point at which a lawyer needs to be present is a point of contention between the two parties.
According to Boyd, the US Supreme Court Case Missouri v Frye established that legal counsel is guaranteed starting at pre-trial, or arraignment.
Lerminiaux sees it differently, saying that a lawyer is guaranteed at critical stages of a case, which doesn't always include the arraignment.
"We're not opposed to changes in the system, as long as it's done lawfully. And we don't think this is being done lawfully," Lerminiaux said.
Listen above to hear the full interviews.
(Subscribe to the Stateside podcast on iTunes, Google Play, or with this RSS link)